Travel envy is a serious side effect of Instagram. We're all pretty much one filtered Eiffel Tower shot away from dropping everything, buying a one-way ticket to an exotic city, and living a life filled with jaw-dropping views and baguettes galore.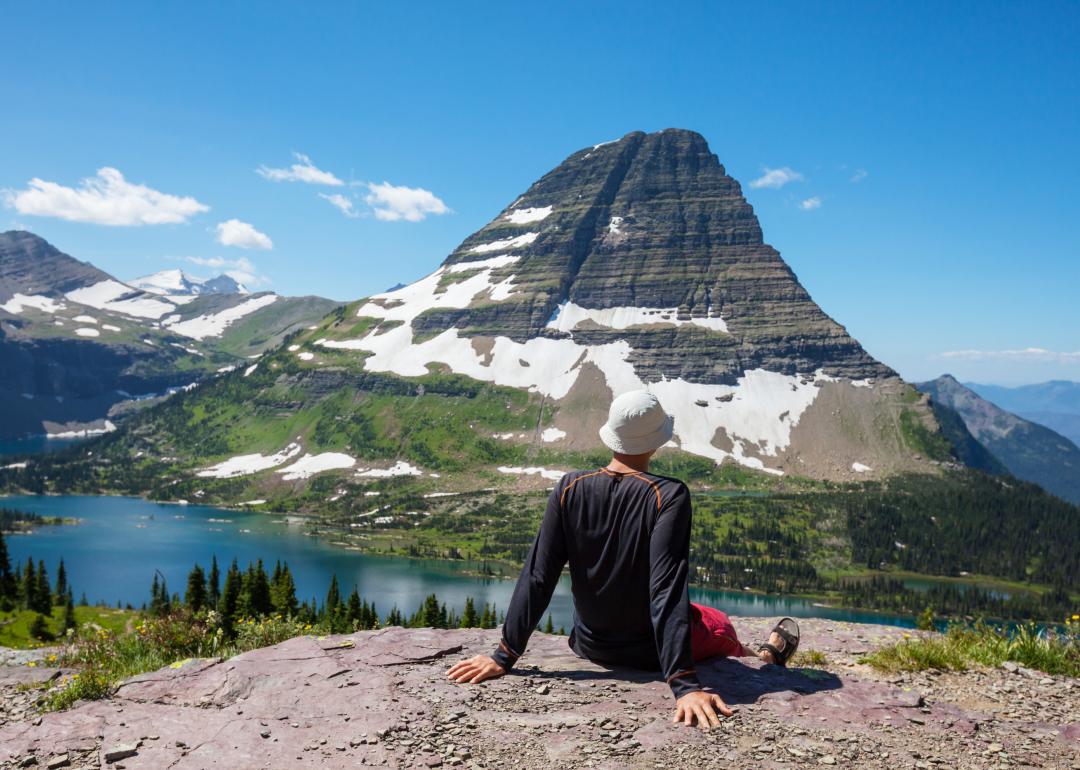 But if you don't have the budget to capture Machu Picchu or Big Ben, you're in luck—we've gathered the most photogenic spot for each U.S. state to guide you toward IG gold. Read on, and start planning your own picture-perfect, Insta-worthy vacation—no filter required.
The social media platform is brimming with users sharing their picture-perfect travel snaps, which (jealousy aside) can help spark some top-notch ideas for your own future adventures.
In the interest of saving you Instagram scrolling time, Stacker looked at TravelBid's most Instagrammed tourist attractions, which analyzes the top hashtagged destinations around the world.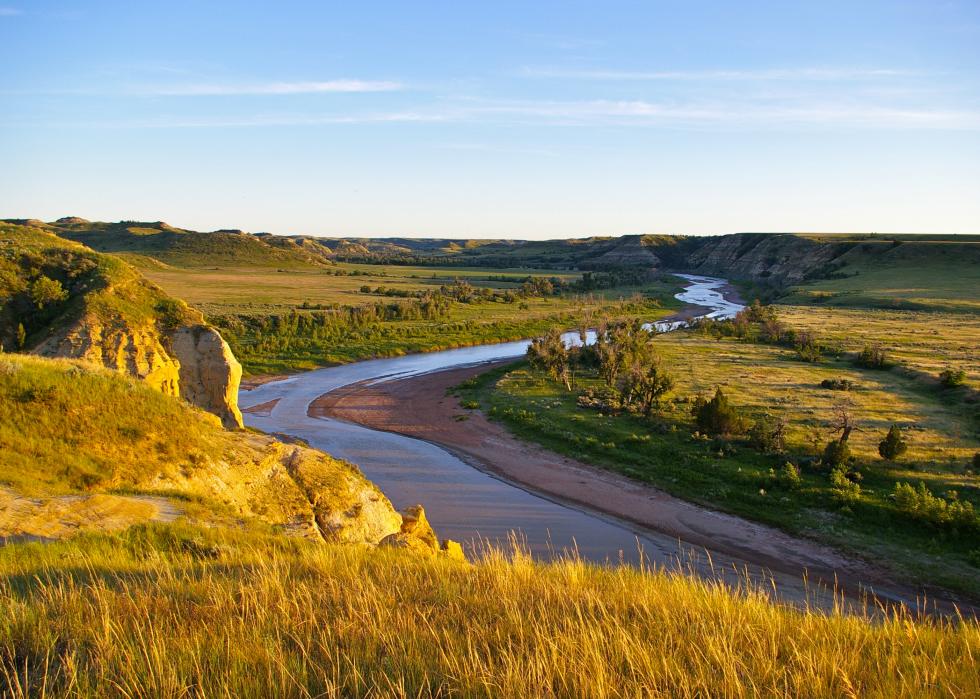 #51. North Dakota: Teddy Roosevelt National Park
Instagram Tags: 933
It doesn't get more rugged than Teddy Roosevelt National Park. The nearly 71,000 acres of land boasts a bevy of free-roaming wildlife, including bison, elk, pronghorn, and more than 186 types of birds.
You can hike, bike, and canoe during your visit and set up camp for the night. If you're looking for something less outdoorsy, you can snap plenty of Insta-worthy shots while cruising down the paved Scenic Loop Drive.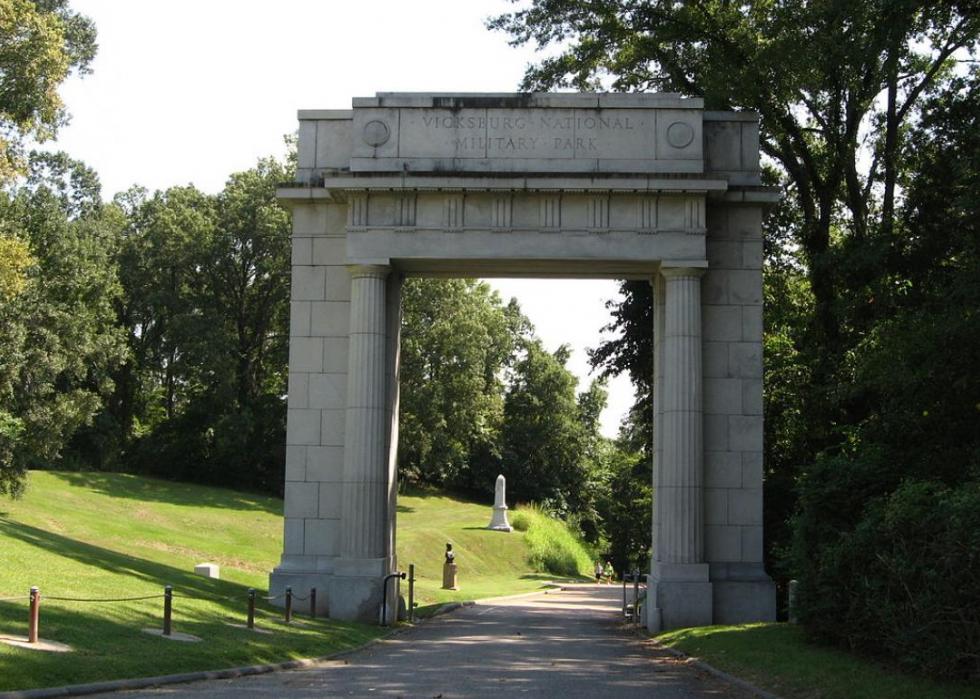 #50. Vicksburg National Park, Mississippi
Instagram Tags: 1,136
You get history and scenic beauty all rolled into one at Vicksburg National Park. The park was once the site of a crucial Civil War battle, which led to the Confederacy's surrender of the Mississippi River. These days, you can check out 1,400 monuments commemorating Civil War veterans, while taking in a landscape of wildflowers, wetlands, and the occasional roaming bobcat.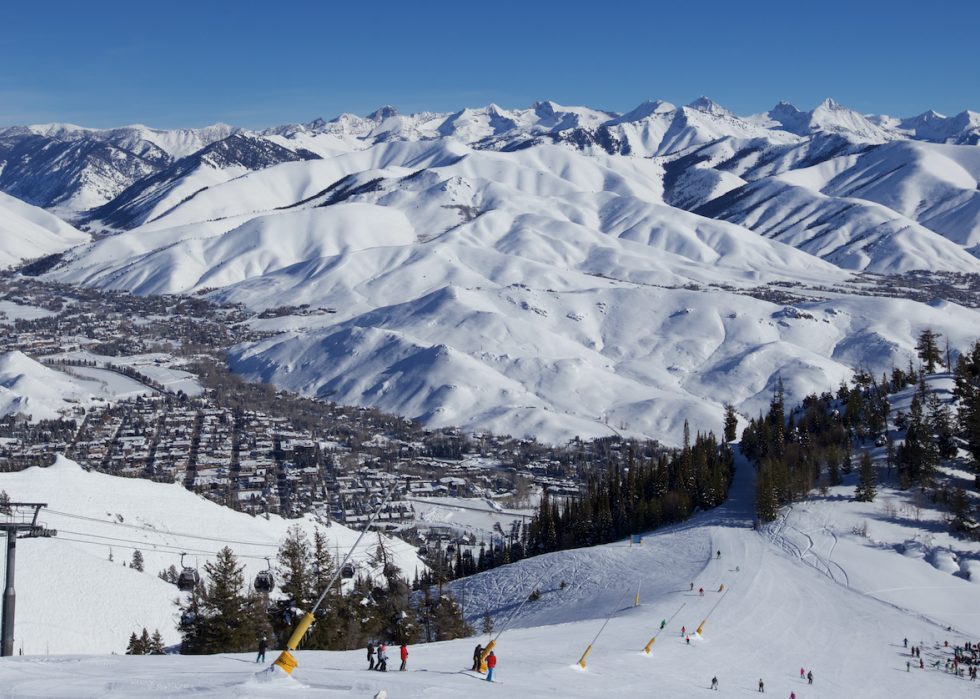 #49. Sun Valley Resort, Idaho
Instagram Tags: 2,406
Head over to Sun Valley's 26,000-square-foot resort for all the fresh air activities you could possibly ask for. Golf alongside the dramatically stunning Wood River Valley ( #nofilter for that one), or hit the ski slopes for some powdery fun. If you want a more low-key afternoon, you can head to the spa center, or hop on a real-life sleigh ride.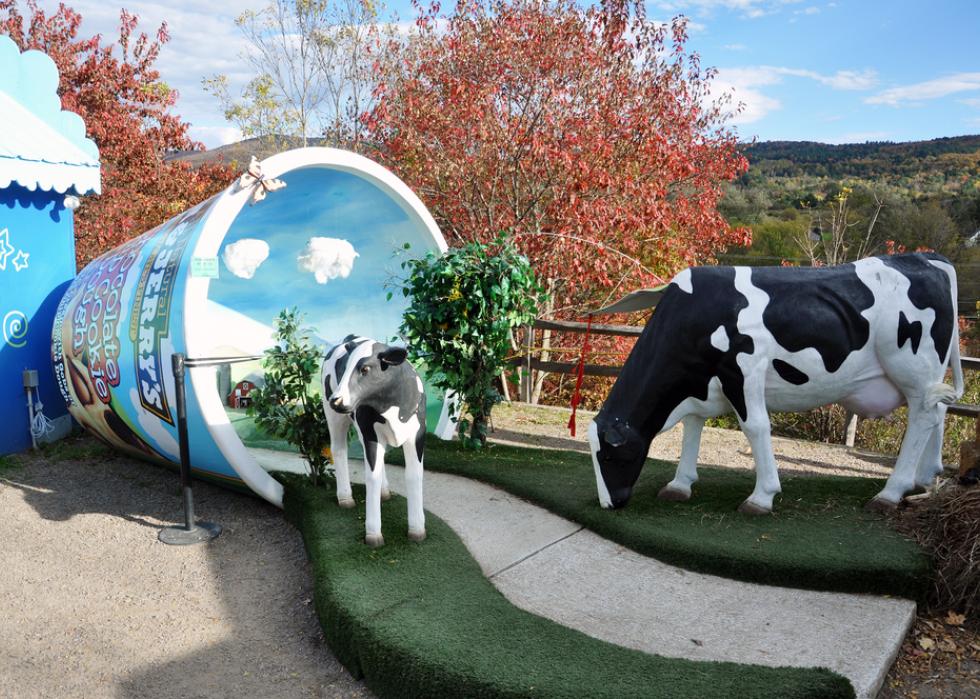 #48. Ben & Jerry's Factory, Vermont
Instagram Tags: 3,437
This one goes out to everyone with a sweet tooth. Ben & Jerry's offers up a 30-minute behind-the-scenes tour of their factory, along with a full-service ice cream store. You can even snap a picture of yourself inventing your very own ice cream flavor—because sometimes Chunky Monkey just won't cut it.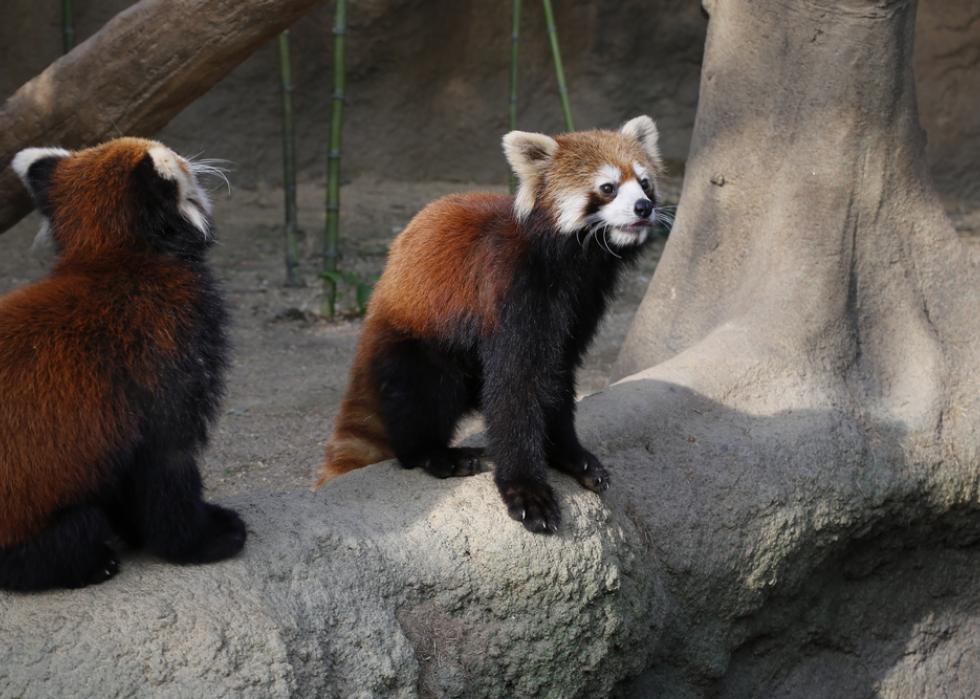 #47. Oklahoma City Zoo, Oklahoma
Instagram Tags: 3,644
Oklahoma City Zoo is pretty much a dream destination for any Instagrammer with a penchant for cute animals. You can step directly into the wild by getting a close-up look at an impressively diverse collection of species, including grizzly bears, giraffes, rhinos, and gorillas. And its scenic mix of waterfalls, fallen trees, and pools of water will make you feel like you're immersed in an actual rainforest.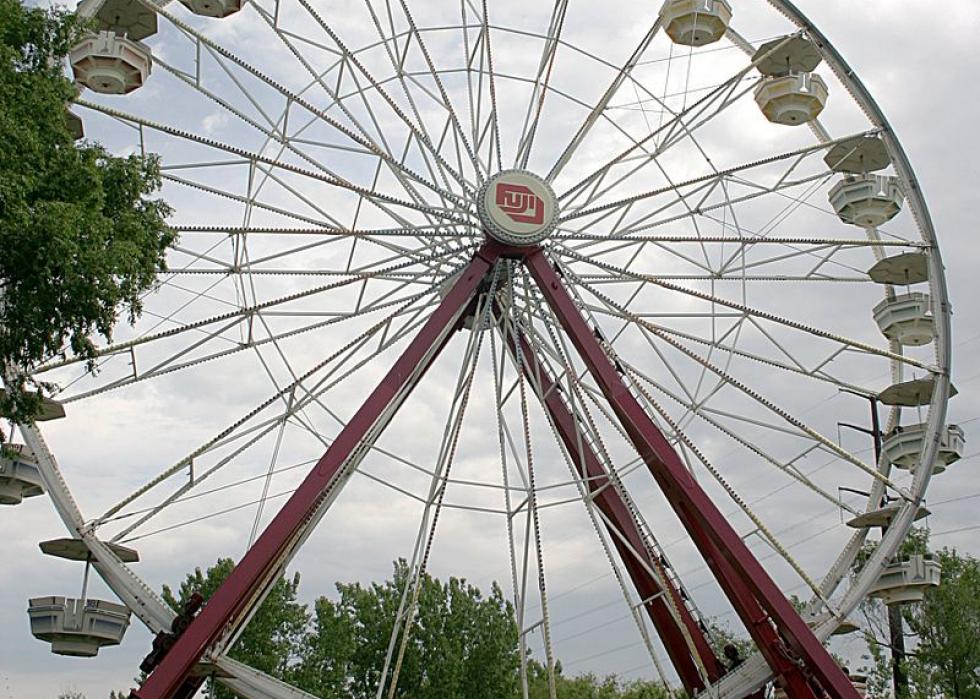 #46. Adventureland Park, Iowa
Instagram Tags: 5,993
Adventure seekers will get all their need for thrills quenched here. The amusement park features more than 100 different rides, ranging from the very intense (there's a 133-foot roller coaster called "Monster") to kid-friendly options (wagon rides and bumper cars galore).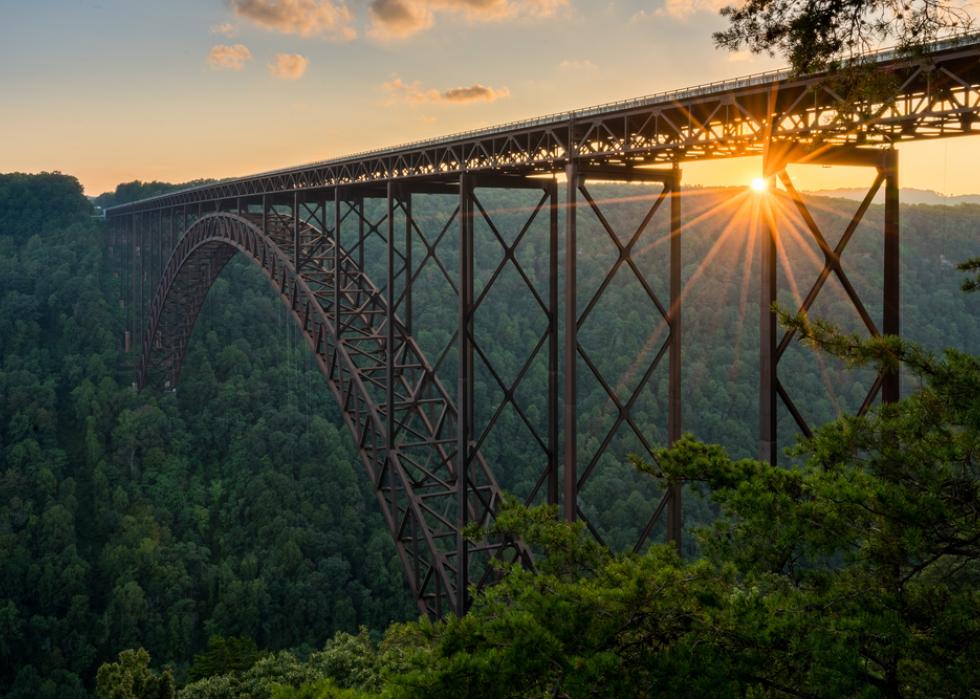 #45. New River Gorge Bridge, West Virginia
Instagram Tags: 6,042
Surrounded by lush trees, the New River Gorge Bridge spans one of the oldest rivers in North America. It's been placed on the National Register of Historic Places, and is one of the most photographed locations in West Virginia for very good reason—the bridge is a staggering 3,030 feet long and offers up stunning views of the Appalachian Mountains.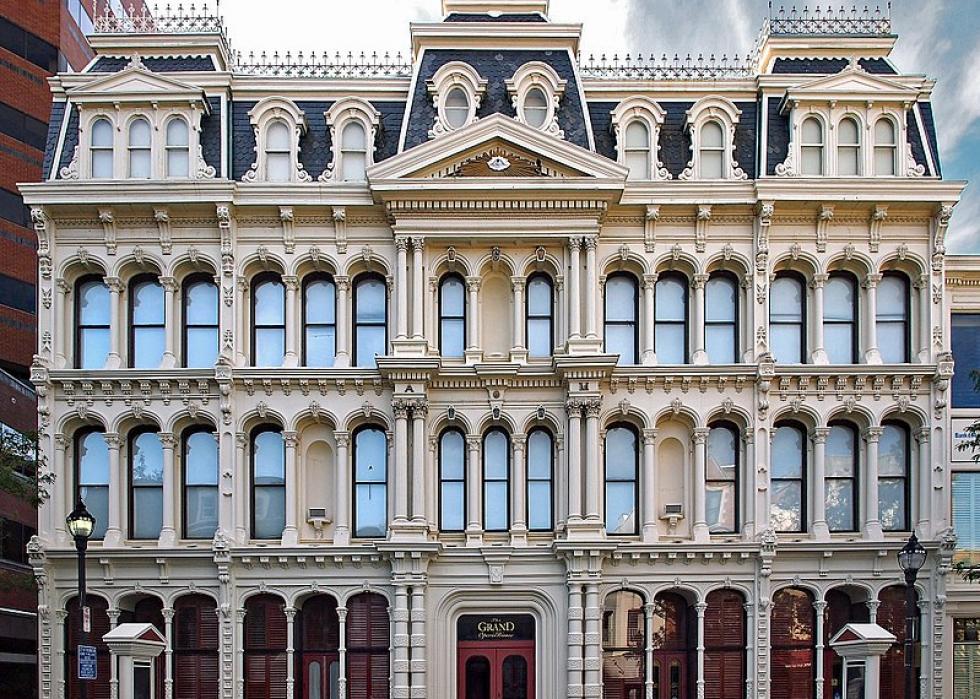 #44. Grand Opera House, Delaware
Instagram Tags: 6,110
For more than 140 years, the 1,208-seat Grand Opera House has been offering up live entertainment in a sweepingly elegant destination. It was historically known as a hotspot for burlesque, vaudeville, and minstrel shows, but these days, you can catch thoroughly modern fare—from Eddie Izzard stand-up, to rock and indie concerts, to Broadway hits.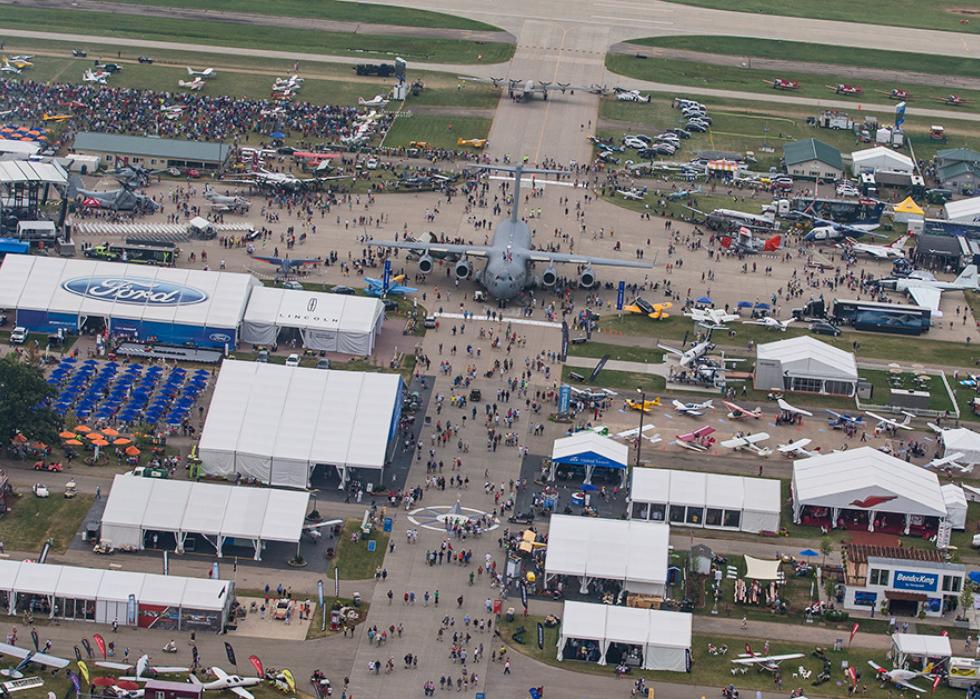 #43. EAA AirVenture, Wisconsin
Instagram Tags: 9,318
Get ready to crane your neck, and have your iPhone ready. Wisconsin hosts one of the world's largest gatherings of pilots and aviation enthusiasts every year for six days of exhibitions, seminars, and planes. Lots and lots of planes. More than 10,000 types of aircraft put on a show in the sky, making this destination a photogenic must-see.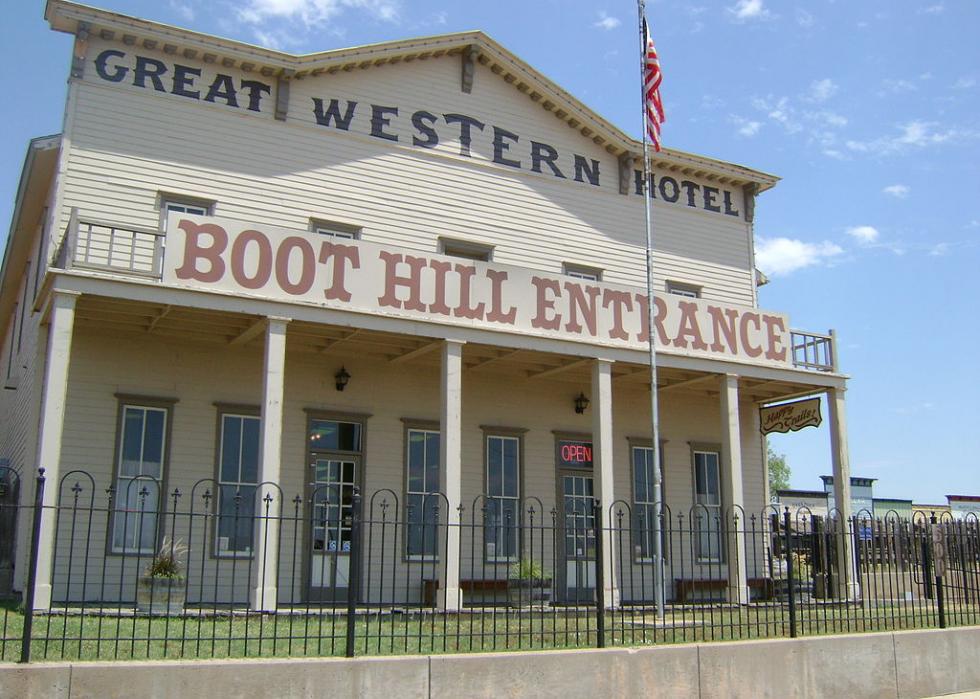 #42. Dodge City, Kansas
Instagram Tags: 15,376
Head back in time to the Wild West with a visit to Dodge City. This Midwestern town offers up an on-point reproduction of its historical roots, complete with a dusty row of old timey shops, gun fight recreations, and a fully operating saloon.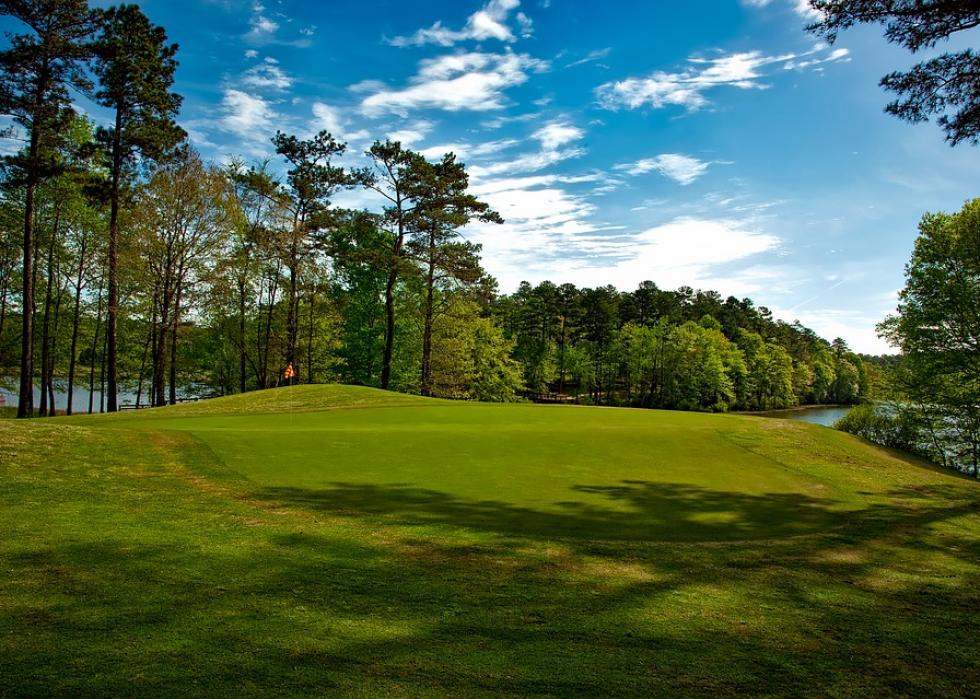 #41. Robert Trent Jones Golf Trail, Alabama
Instagram Tags: 16,648
Ambitious golfers, take note: Robert Trent Jones Golf Trail boasts 468 holes and spans 11 different sites. You'll move through a scenic spread of waterfalls, ponds, bridges, and swamps as and experience what The New York Times has called "the best public golf on Earth."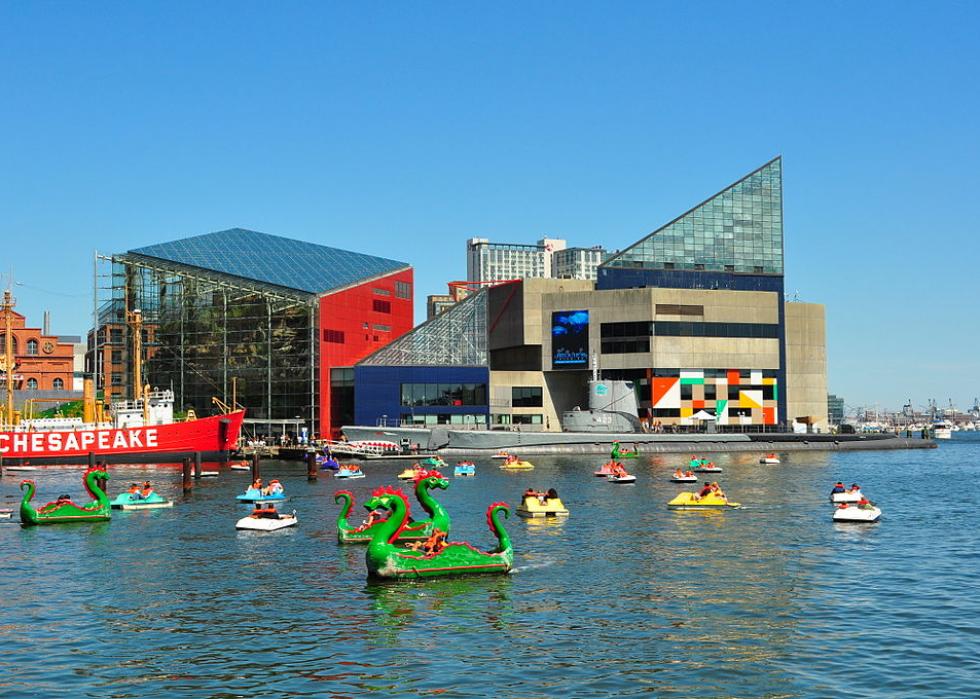 #40. Baltimore Aquarium, Maryland
Instagram Tags: 25,730
The Baltimore Aquarium remains the city's most popular tourist attraction—and it's very easy to see why. You can slip seamlessly between the Amazon Forest and the Atlantic Coral Reef, with a quick pit stop at the Indo-Pacific Ocean. Exhibits offer up close-up looks at almost 20,000 animals, including a 500-pound green sea turtle, nine different species of jellyfish, and freshwater crocodiles.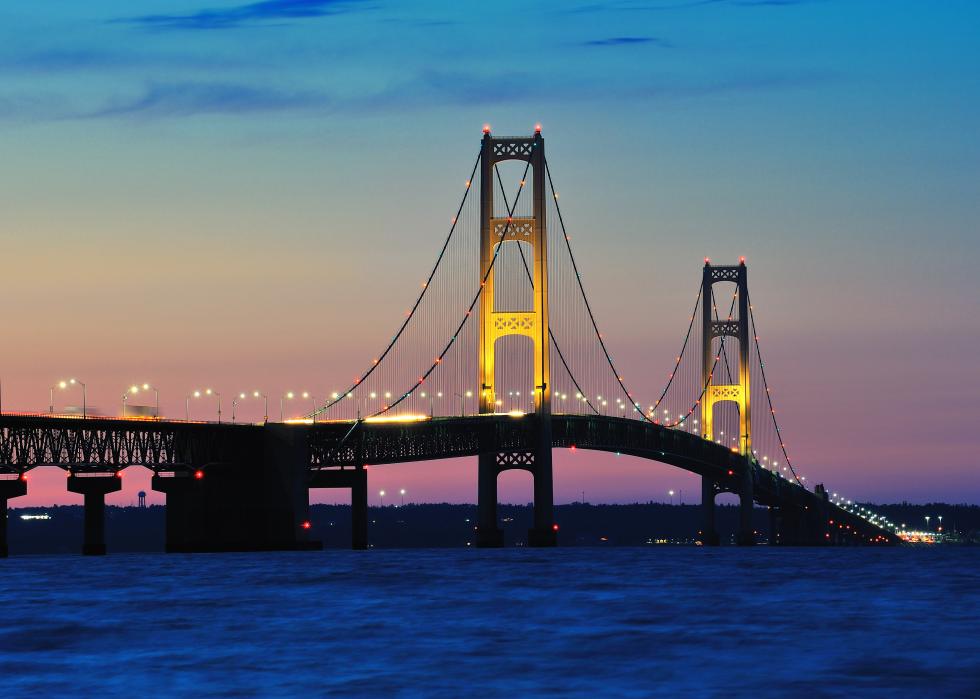 #39. Mackinac Bridge, Michigan
Instagram Tags: 30,900
Spanning a whopping 26,372 feet, Mackinac Bridge connects the upper and lower peninsulas of Michigan. It's been nicknamed "Mighty Mac" for a good reason: Mackinac is the longest suspension bridge in America and the third longest in the world. Cross over to the northern end, and you'll arrive at Bridge View Park, perfect for a scenic photo.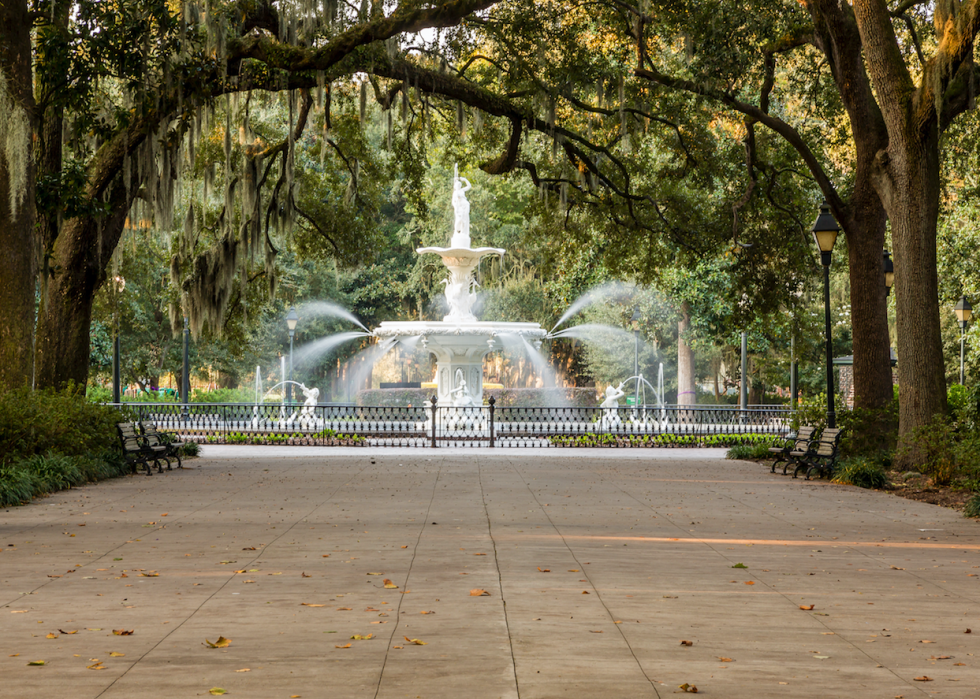 #38. Forsyth Park, Georgia
Instagram Tags: 32,640
People-watching, sunbathing, and lounging are top priorities for visitors of Forsyth Park. Its idyllic 30 acres are located in Savannah's historic district, making it the perfect snapshot of Southern charm. Bonus Insta-points for features like its sweeping fountain, numerous wooden benches, and artfully lit flora.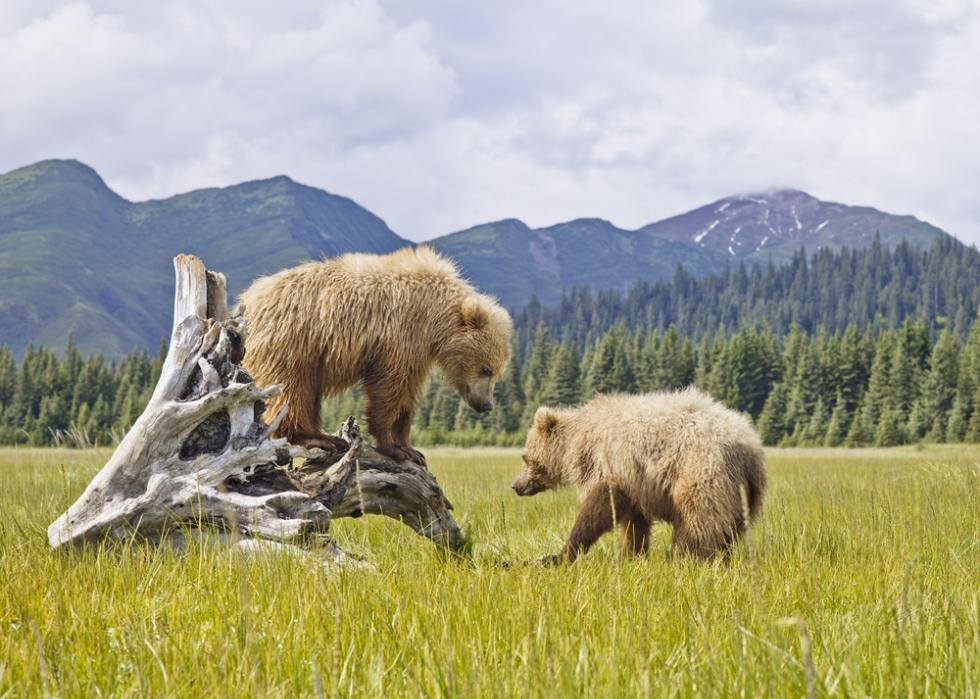 #37. Denali National Park, Alaska
Instagram Tags: 52,657
Within the six million acres of wilderness in Denali National Park, you'll find no shortage of wildlife, from grizzly bears to caribou. There's also plenty of scenery to feast on, most notably its namesake mountain—reaching 20,310 feet into the air, the peak formerly known as Mount McKinley is the highest in North America.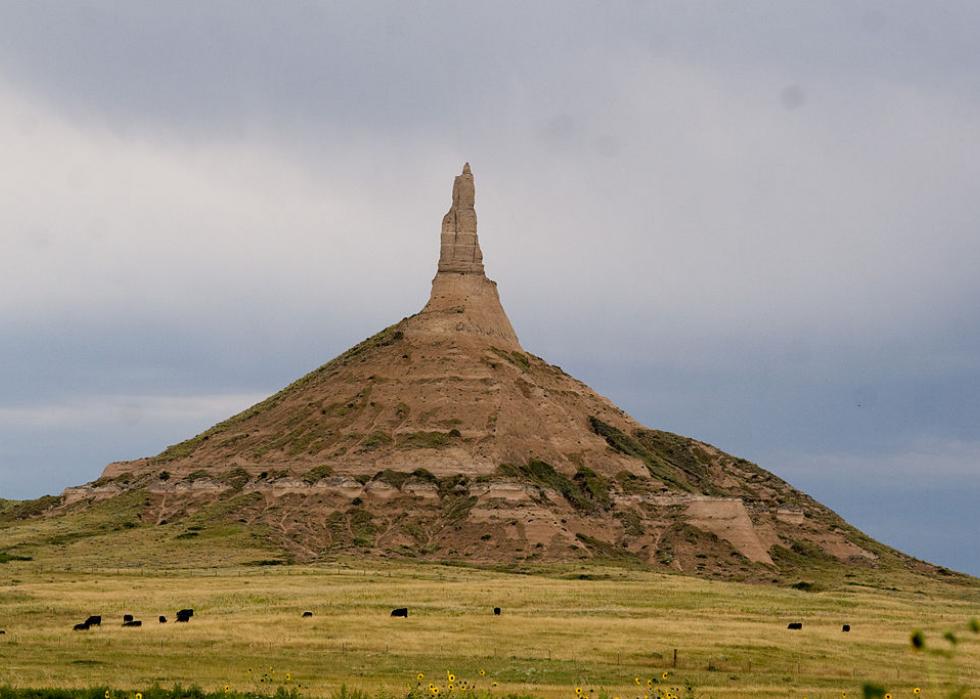 #36. Chimney Rock, Nebraska
Instagram Tags: 54,926
History and science buffs will want to document this one. Chimney Rock is composed of layers of volcanic ash that date back to about 34 million years ago. Chimney Rock's 325-foot spire has been designated a National Historic Site, and looks much like it did when Western settlers arrived back in the 1880s.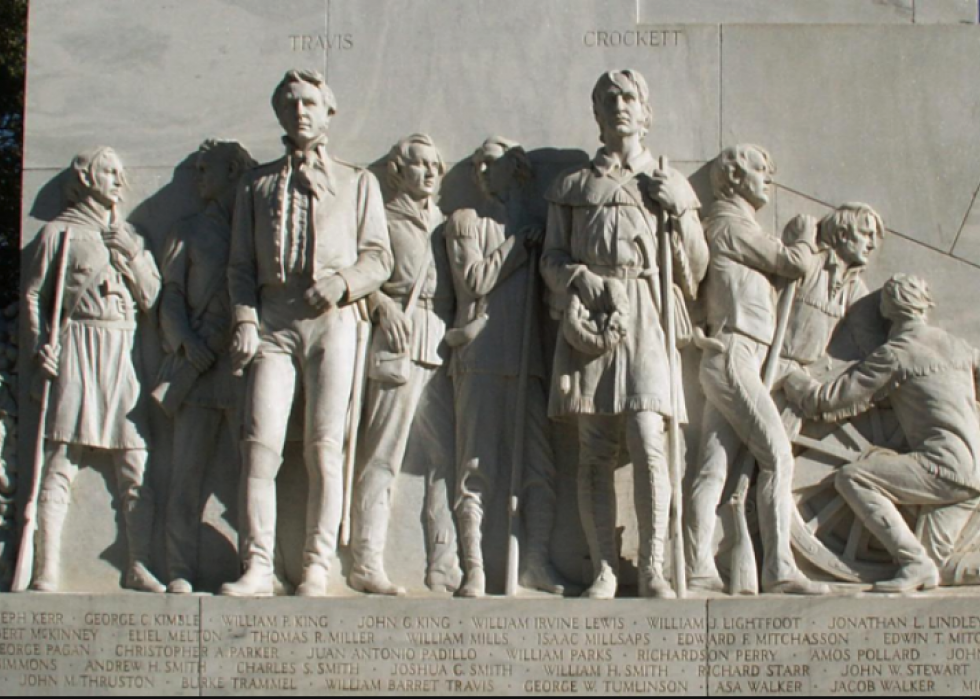 #35. The Alamo, Texas
Instagram Tags: 62,497
Located in the heart of San Antonio, this historic site commemorates The Battle of the Alamo, a crucial turning point in the Texas Revolution. In addition to seeing the legendary fort where the conflict took place, you can check out the Texas History Museum for all the details.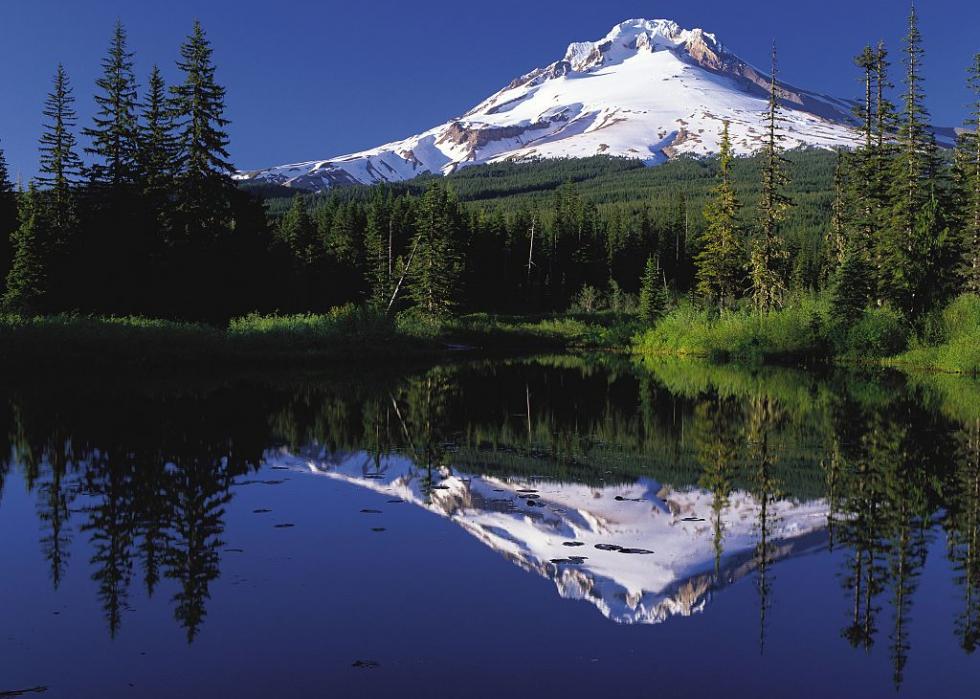 #34. Mount Hood, Oregon
Instagram Tags: 64,322
Mount Hood is the second most-climbed mountain in the world. It boasts a year-round snowy peak, 11 glaciers, and plenty of forests and valleys for camping. If you're looking for a slightly less ambitious adventure, you can take a swing at a neighboring golf course or stroll on one of its many hiking trails.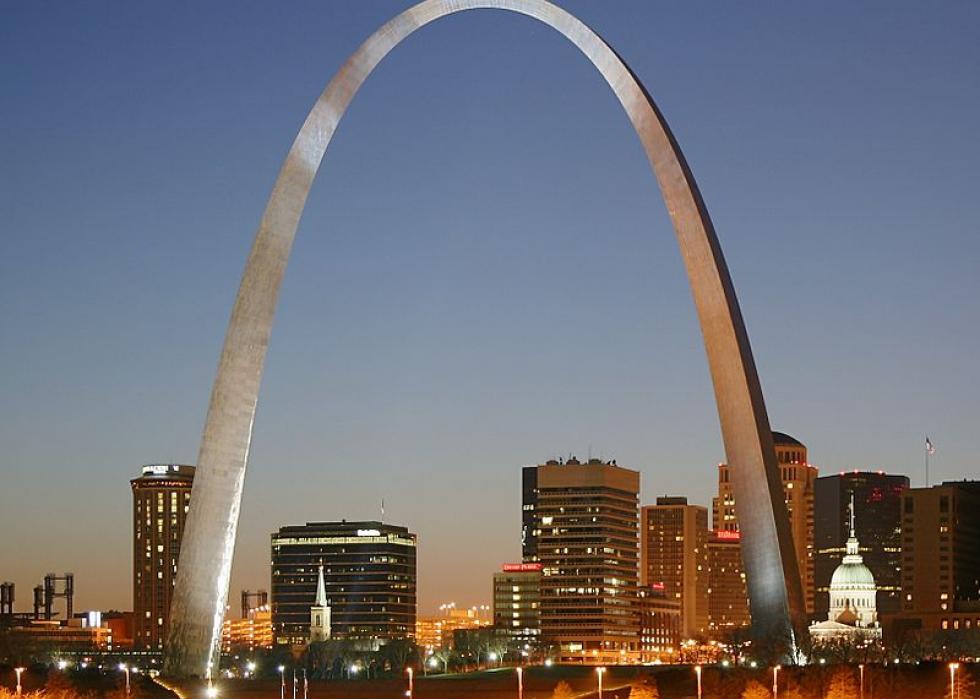 #33. Gateway Arch, Missouri
Instagram Tags: 70,338
This 630-foot monument has been a St. Louis crowning jewel since 1935. It holds the record for being the tallest man-made monument in the United States, and also boasts an observation deck—which has a stunning view of the Mississippi river.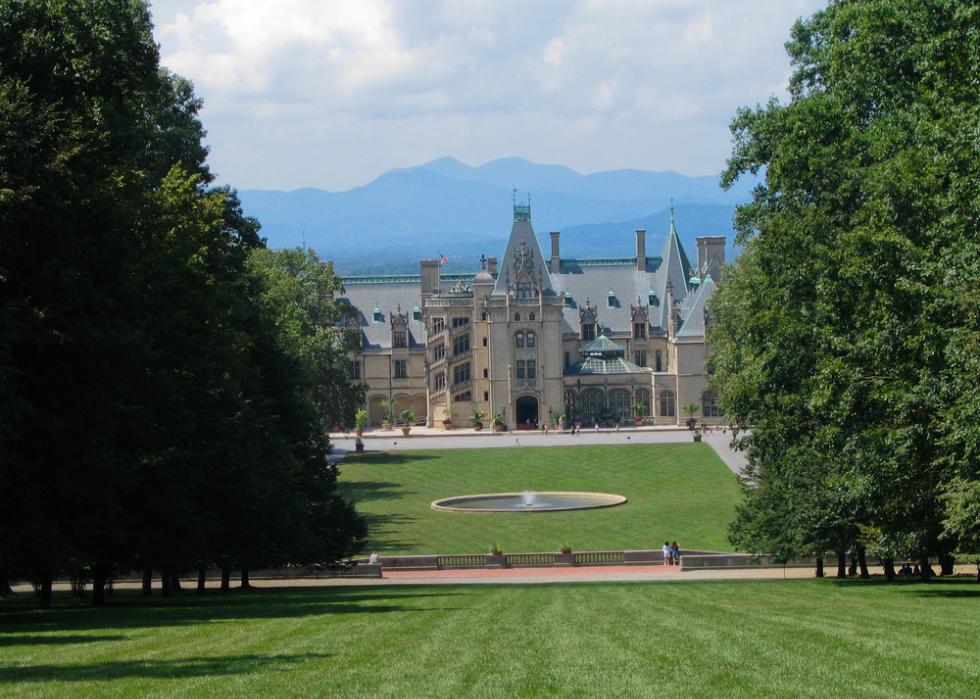 #32. Biltmore Estate, North Carolina
Instagram Tags: 75,628
Step back in time by visiting Biltmore Estate, the largest private home in the United States. The residence was built in 1889, and spans 6,950 acres. Its picturesque grounds have made cameos in several movies, including Forrest Gump, Patch Adams, and Hannibal.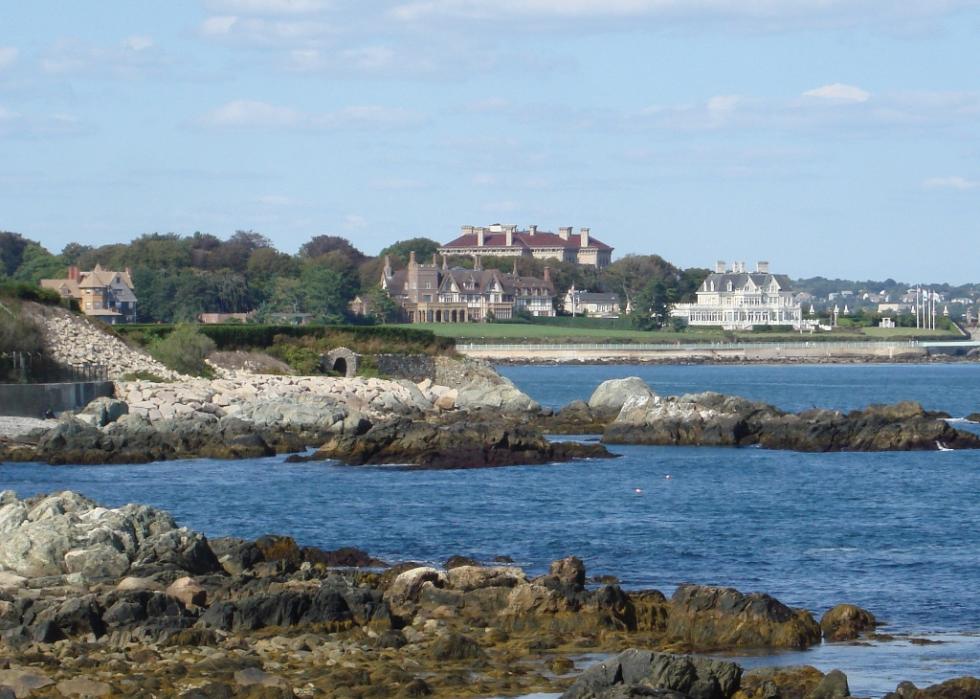 #31. Cliff Walk, Rhode Island
Instagram Tags: 82,873
Walk through the 3.5 miles of Cliff Walk, and you'll experience Newport in all of its windswept glory. The trail winds along the scenic coastline, and provides photo ops of some of the most elegant mansions in New England.
#30. Hampton Beach, New Hampshire
Instagram Tags: 108,122
The resort village of Hampton Beach boasts a classic boardwalk, a bustling shoreline, and plenty of coastal restaurants. Plus, its weekly fireworks shows make for some A+ nighttime Instagram snaps.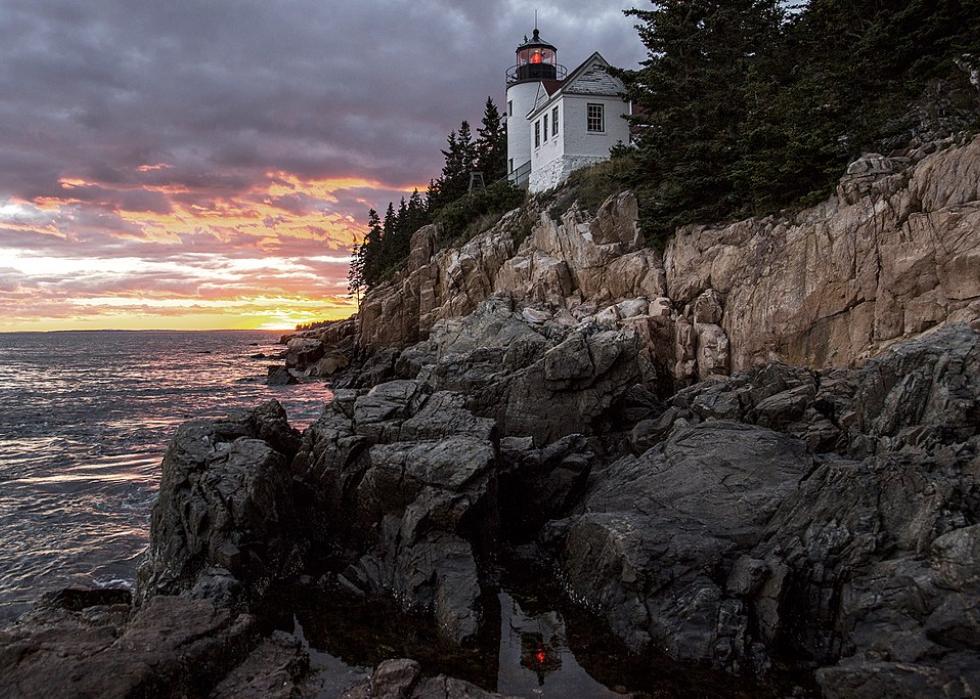 #29. Acadia National Park, Maine
Instagram Tags: 141,080
Acadia National Park stretches across 47,000 acres of the Atlantic coast, and is marked with dazzling ponds, forests, mountains, and marshlands. You can explore on foot, bike, or even horseback if you're feeling extra adventurous. If your IG stream is lacking in wildlife, keep your eyes peeled for whales, seals, foxes, and lots and lots of salamanders.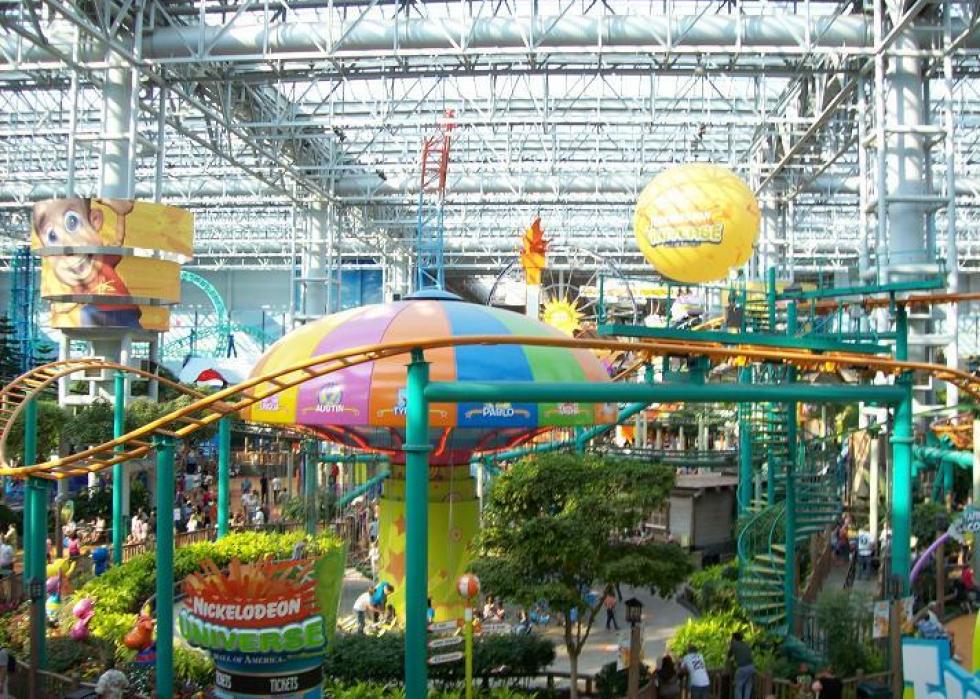 #28. Mall of America, Minnesota
Instagram Tags: 151,762
If shopping is your sport of choice, document your excursion at the Mall of America—the largest shopping center in the United States. Its 520+ stores are visited by a whopping 40 million people each year; show your friends what they're missing with some choice photos of your haul.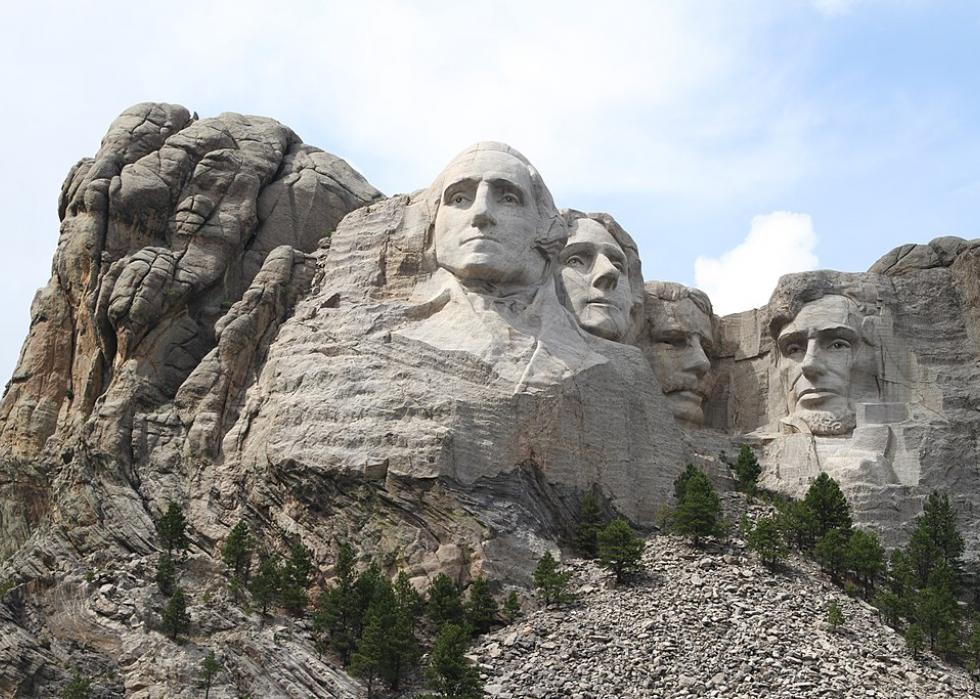 #27. Mount Rushmore, South Dakota
Instagram Tags: 163,247
More than three million people visit Mount Rushmore each year to see the chiseled likenesses of George Washington, Thomas Jefferson, Theodore Roosevelt, and Abraham Lincoln. Once you snap a picture of the four presidents, head to the surrounding Black Hills of South Dakota, a panorama of picturesque landscapes, wildflowers, and animal life.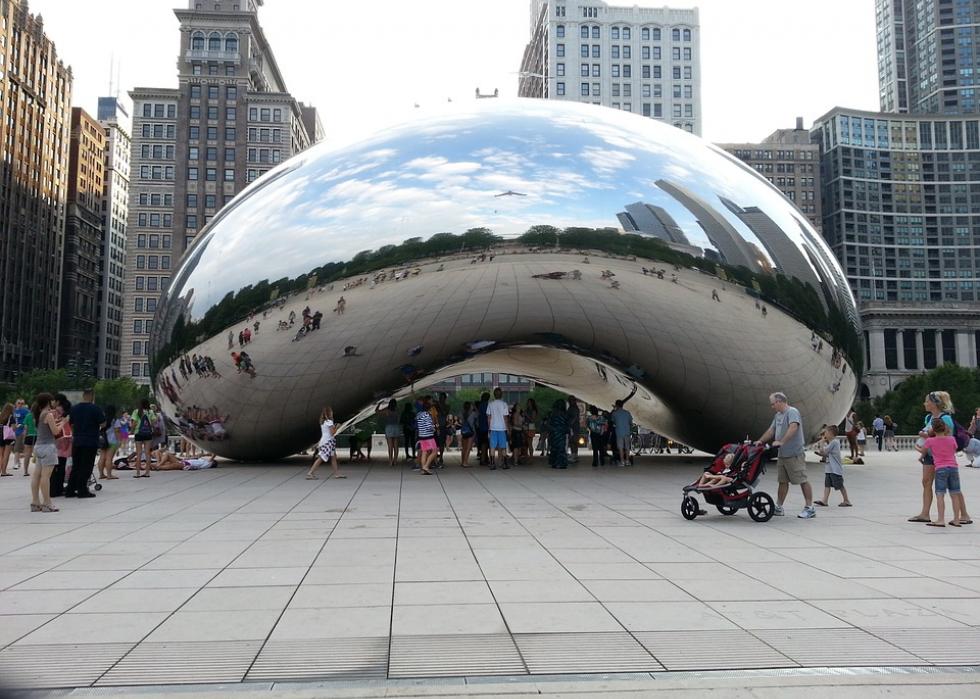 #26. Cloud Gate, Illinois
Instagram Tags: 188,899
This is the quintessential Chicago Instagram picture. Nicknamed "The Bean," Cloud Gate is a stainless steel sculpture located in Millennium Park—visitors understandably can't resist posing underneath its concave shape.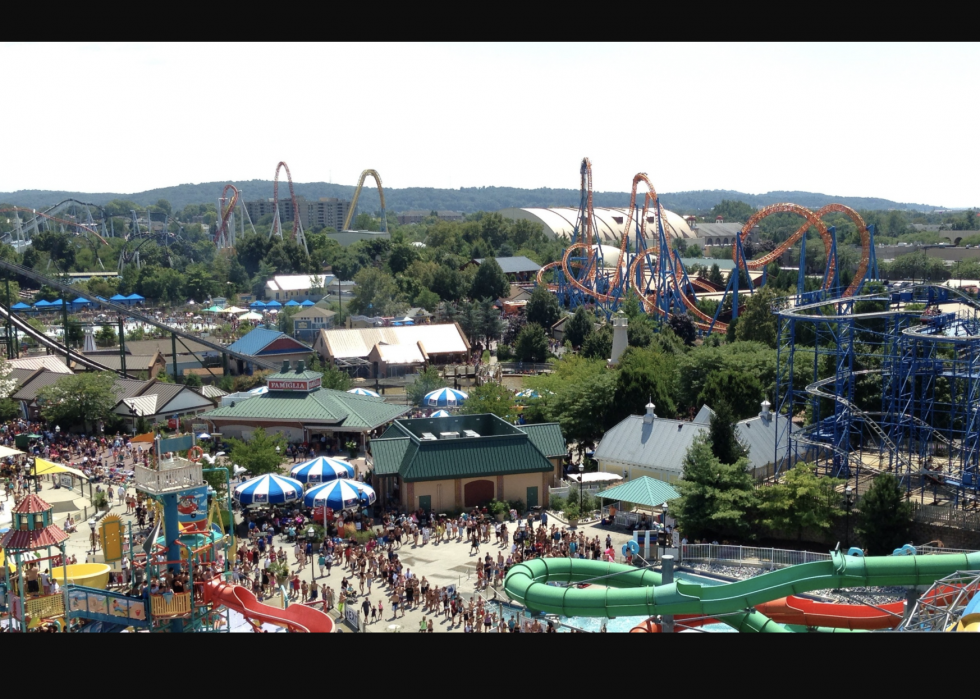 #25. Hersheypark, Pennsylvania
Instagram Tags: 190,061
With more than 70 rides (including 13 roller coasters), Hersheypark is perfect for a day of kid-friendly adventures. And if the name makes you drool, you're not off-base—the attraction features an entire Hershey's chocolate making tour.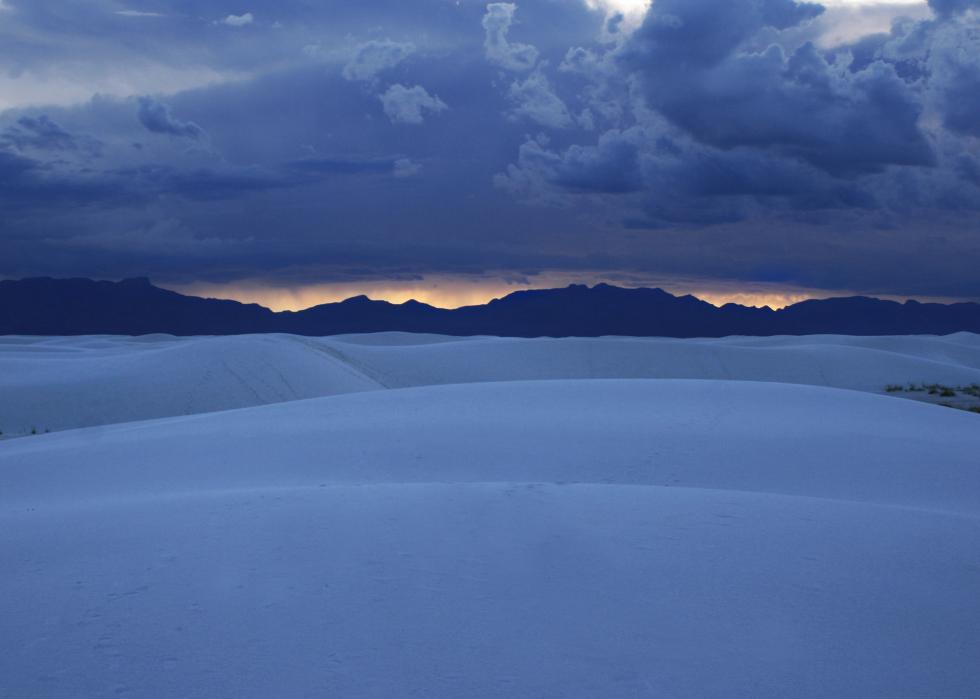 #24. White Sands National Monument, New Mexico
Instagram Tags: 199,765
Experience one of the world's most stunning landscapes by trekking through this 275 square-mile desert—covered completely in pristine white sand. In addition to documenting the natural scenery, you'll have the chance to capture the more than 800 different species of New Mexicowildlife, including coyotes, snakes, and badgers.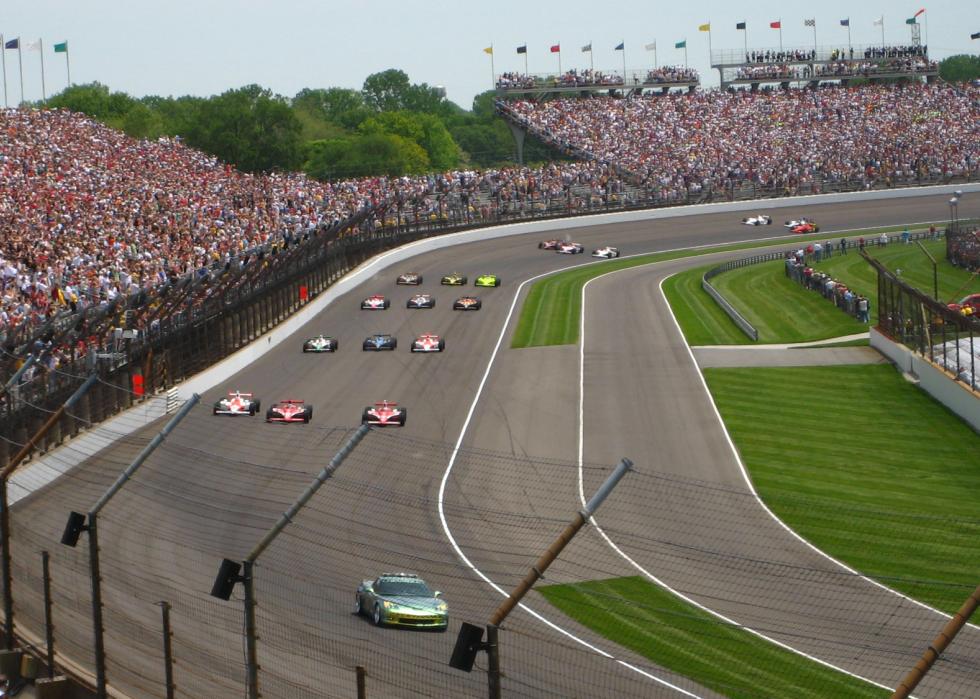 #23. Indy 500, Indiana
Instagram Tags: 210,272
Head to the annual Indy 500 to experience one of the world's most popular motorsport events, as drivers compete in what has been called "The Greatest Spectacle in Racing." Keep your phone steady and ready on the 2.5 mile loop—those cars are going to come and go with lightning speed.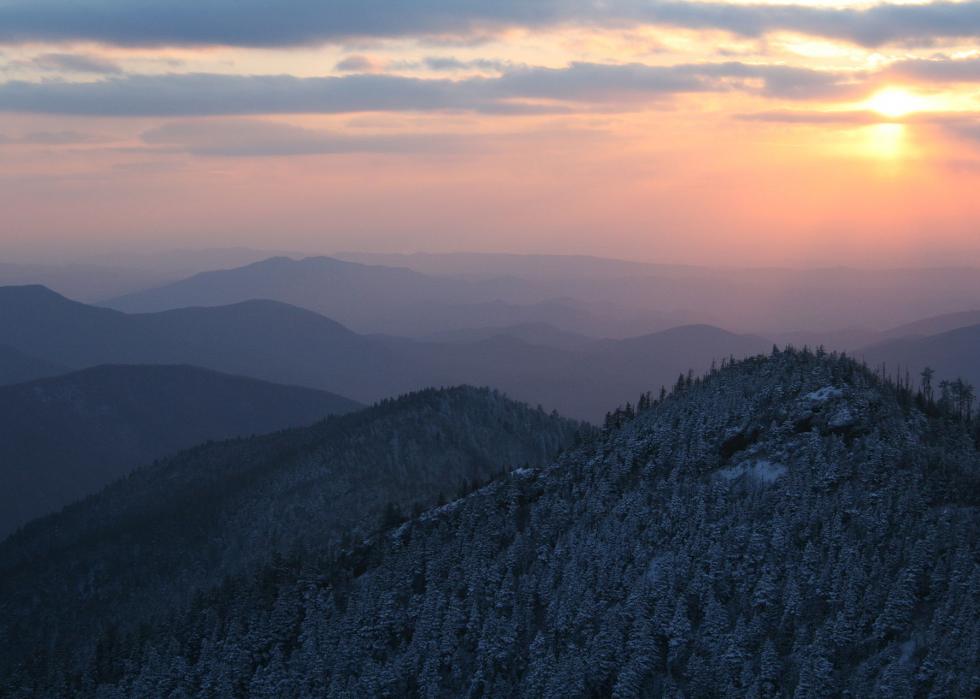 #22. Great Smoky National Park, Tennessee
Instagram Tags: 219,039
Straddling North Carolina and Tennessee, Great Smoky National Park offers up 31 miles worth of staggering mountain views. You can get plenty of hiking in during your visit, and take in stunning overlooks, waterfalls, and wildlife. And if you visit at night, you'll also be treated to a lightshow—courtesy of tens of thousands of fireflies.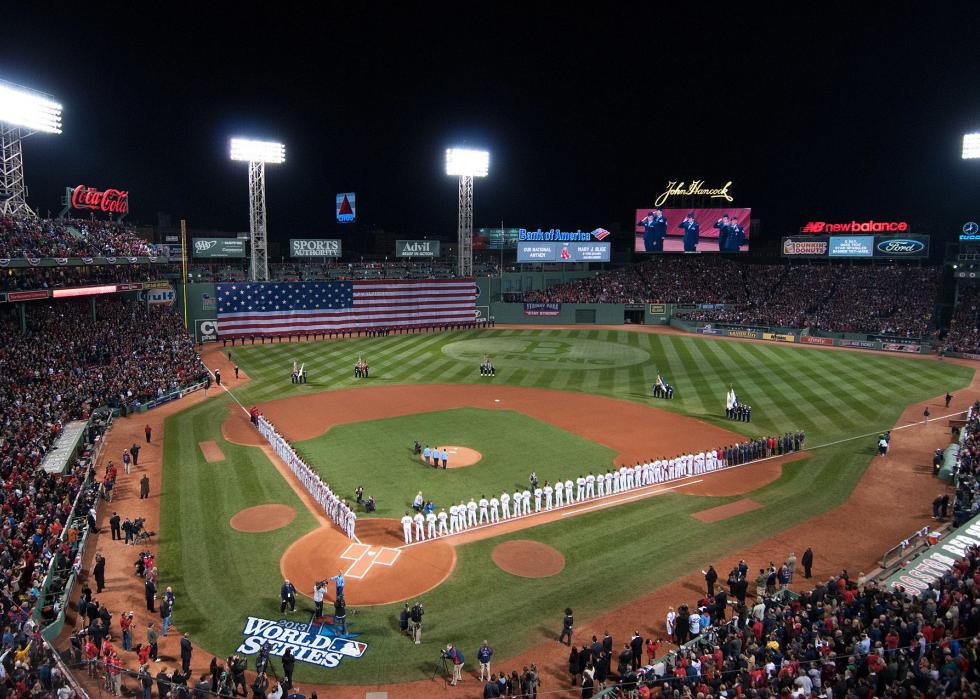 #21. Fenway Park, Massachusetts
Instagram Tags: 243,344
New York sports fans, hide your eyes immediately—Fenway Park has been home to the Red Sox since 1912, and is known as a shrine to devoted Boston fans. No wonder they've taken to Instagram in droves to show their love.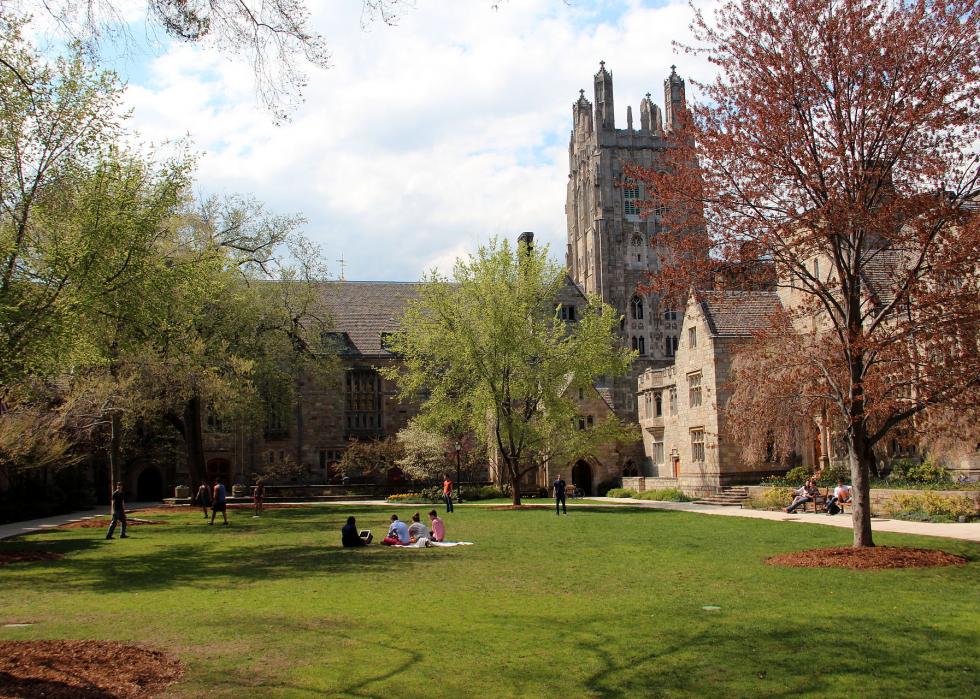 #20. Yale University Campus, Connecticut
Instagram Tags: 252,318
One of the nation's most prestigious college campuses (its acceptance rate runs around 6%), Yale was founded in 1701—making it the third-oldest college in the United States. And for all you "Gilmore Girls" fans, this is an excellent opportunity to walk a few steps in Rory's shoes.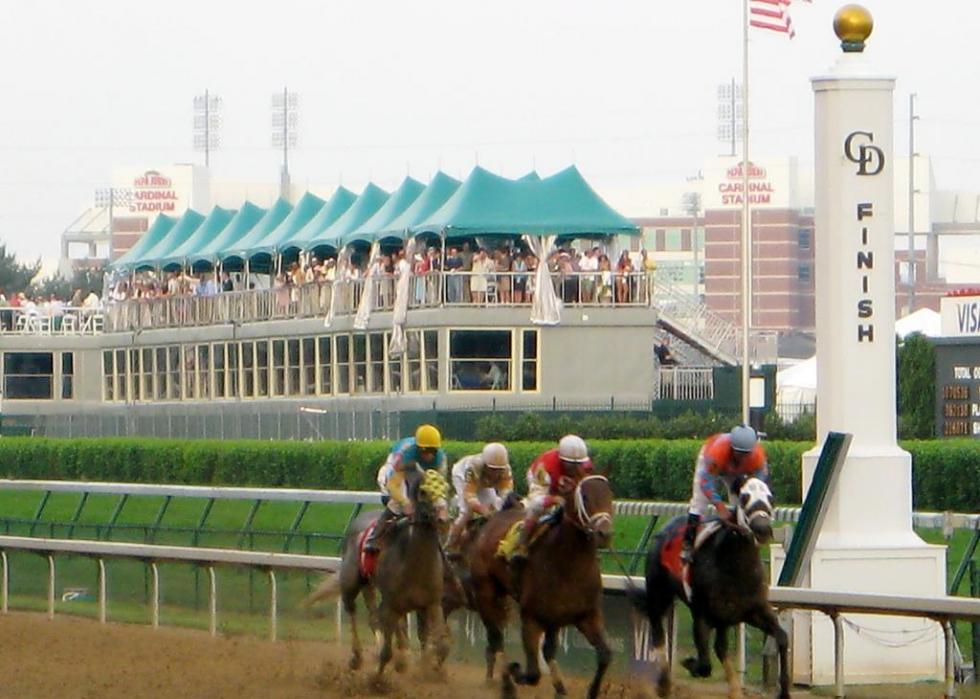 #19. Kentucky Derby, Kentucky
Instagram Tags: 258,099
The annual Kentucky Derby not only delivers the thrills of competitive horse racing but it's also become a symbol of classic Southern fashion and culture. The time-honored tradition (it's been around since 1875) features 20 world-class racehorses and plenty of festive hats and pocket squares.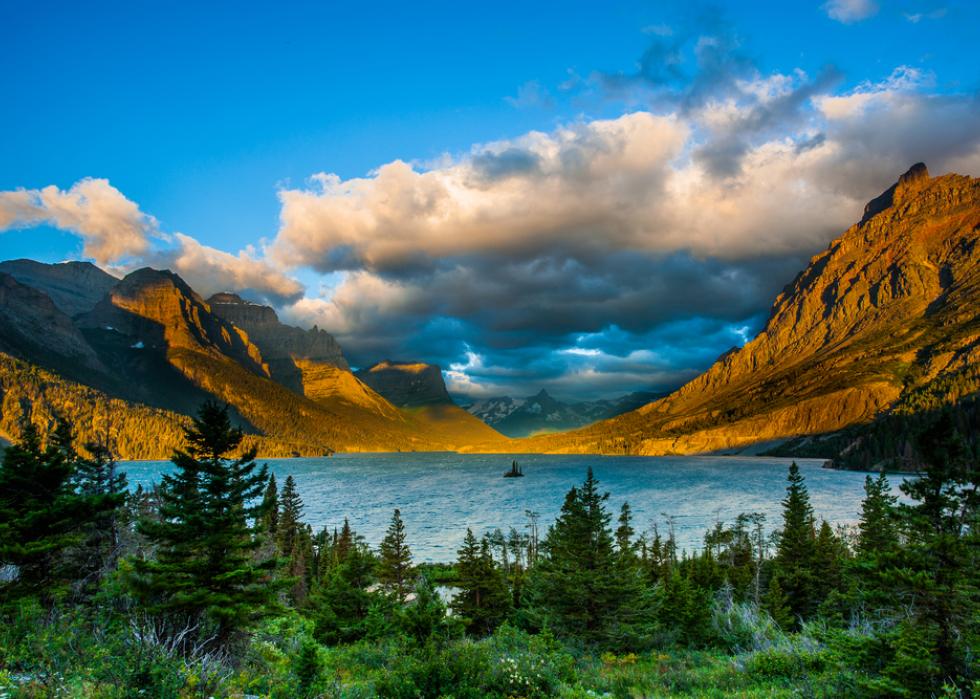 #18. Glacier National Park, Montana
Instagram Tags: 267,910
Glacier National Park sits on the border of the U.S. and Canada and was formed as the world's first international peace park. The park's massive glaciers and the beautiful Lake McDonald are particularly awe-inspiring scenes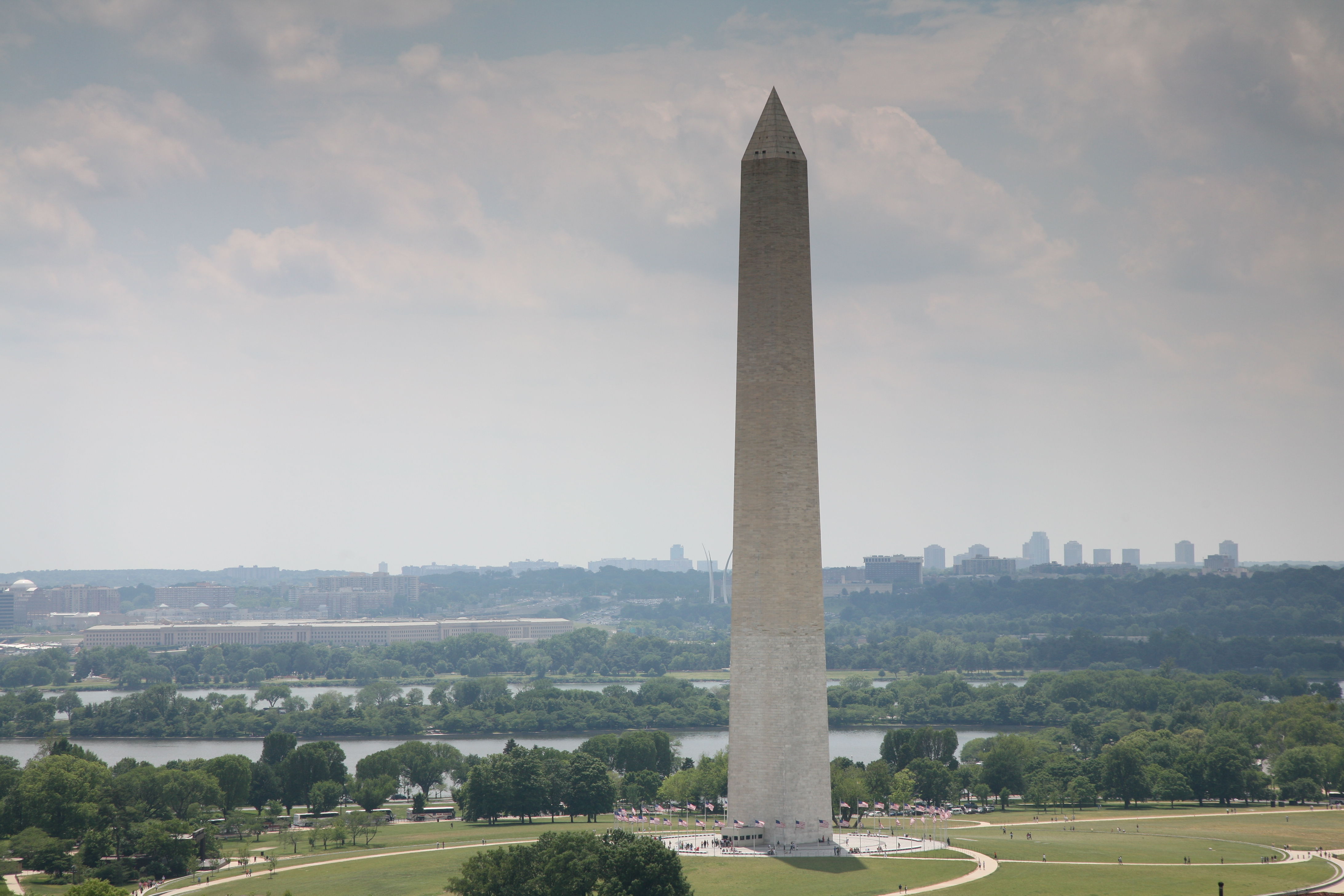 #17. Washington Monument, Washington DC
Instagram Tags: 339,496
Erected in 1848, the Washington Monument commemorates the U.S.'s first president and is an Instagram staple if you head to DC. It's one of the capitol's tallest structures, and offers up sweeping views of the city.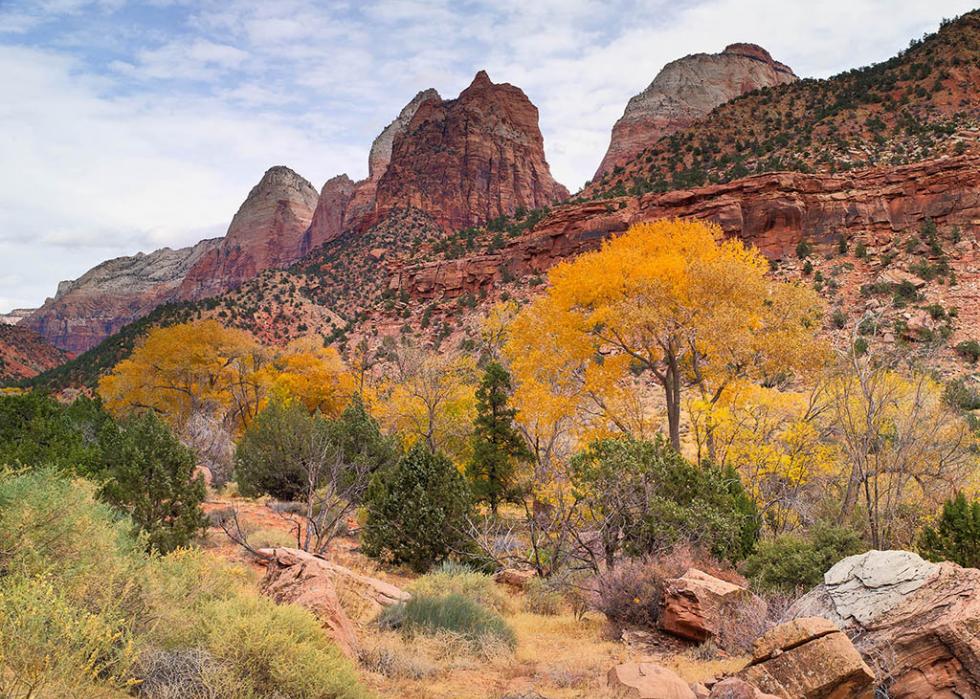 #16. Zion National Park, Utah
Instagram Tags: 386,614
More than four million tourists head to Zion National Park every year for very good reason. Covering 229 miles of scenic nature, this geological wonder features red cliffs, canyons, and many hiking paths.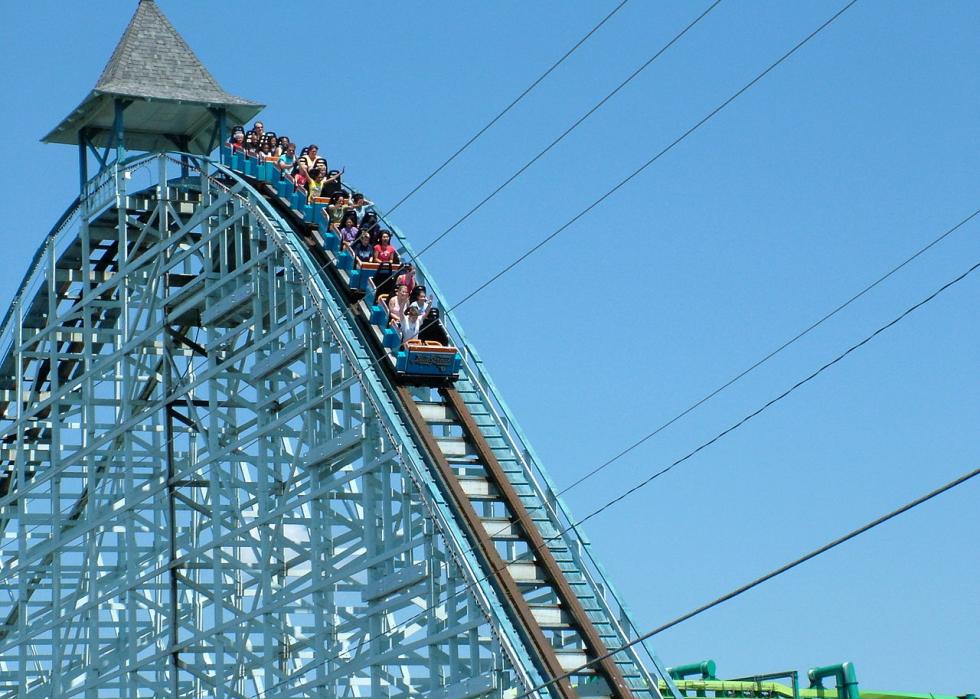 #15. Cedar Point, Ohio
Instagram Tags: 394,025
Don't head to the "Roller Coaster Capital of the World" on a full stomach. The 364-acre amusement park will satisfy all of your adrenaline-seeking desires, with a whole bevy of intense, gut-twisting rides—and lots of opportunities for photos with friends and family.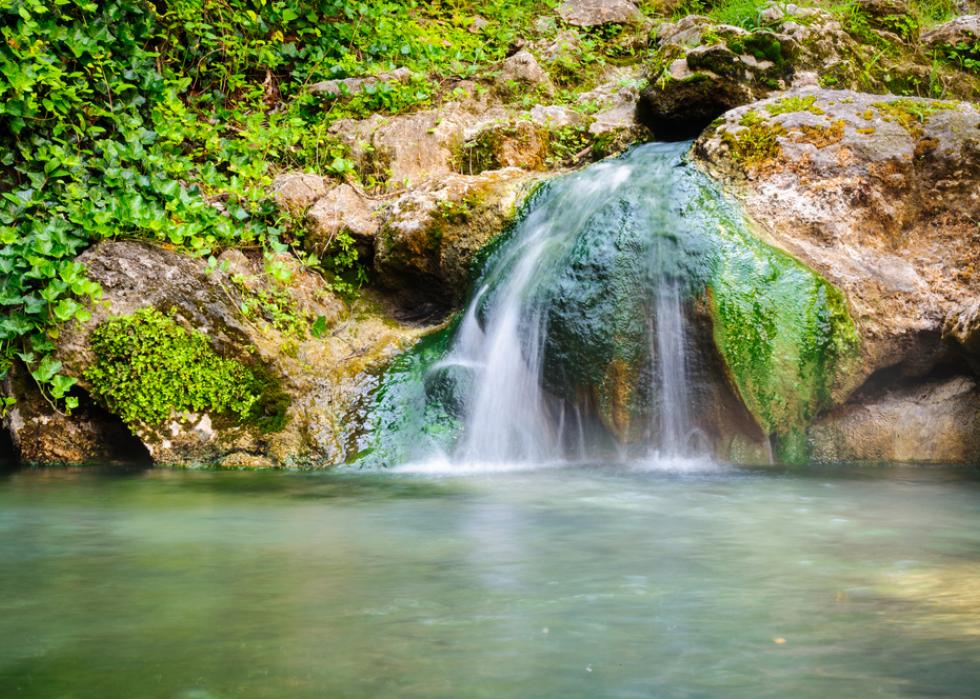 #14. Hot Springs National Park, Arkansas
Instagram Tags: 468,872
Nicknamed "The American Spa," Hot Springs National Park offers up several picturesque thermal pools that can soothe your body, mind, and desire to make your friends jealous.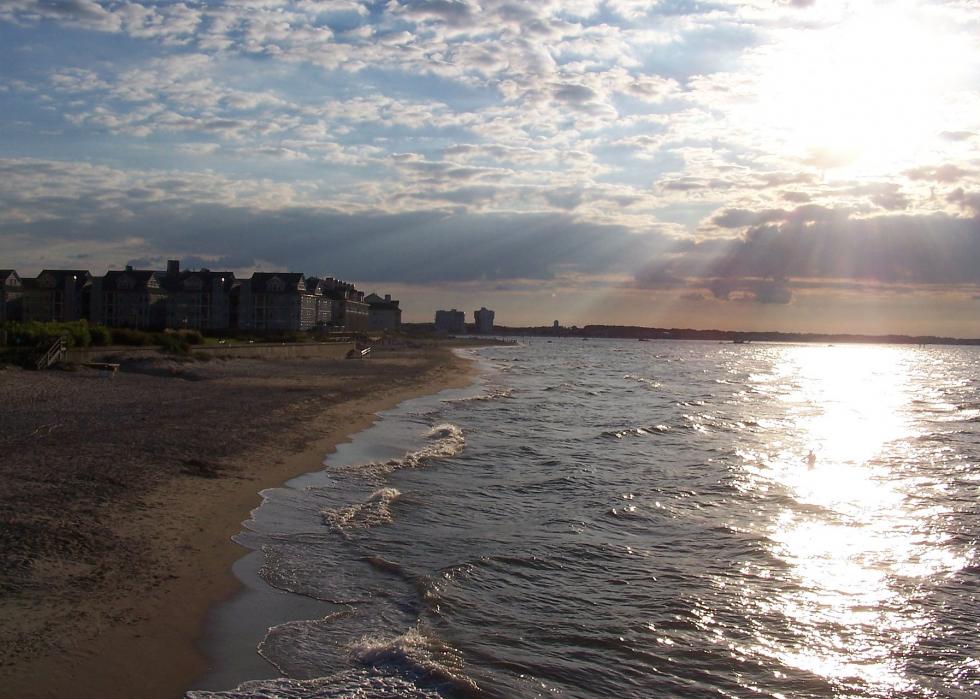 #13. Virginia Beach, Virginia
Instagram Tags: 612,649
Whether you're looking to surf, swim, or party it up, the town of Virginia Beach is home to three different bustling beaches to fulfill your vacation wishes. There's plenty of opportunities to hike, kayak, and fish— when you're not too busy tanning by the ocean and taking pics of your toes in the sand.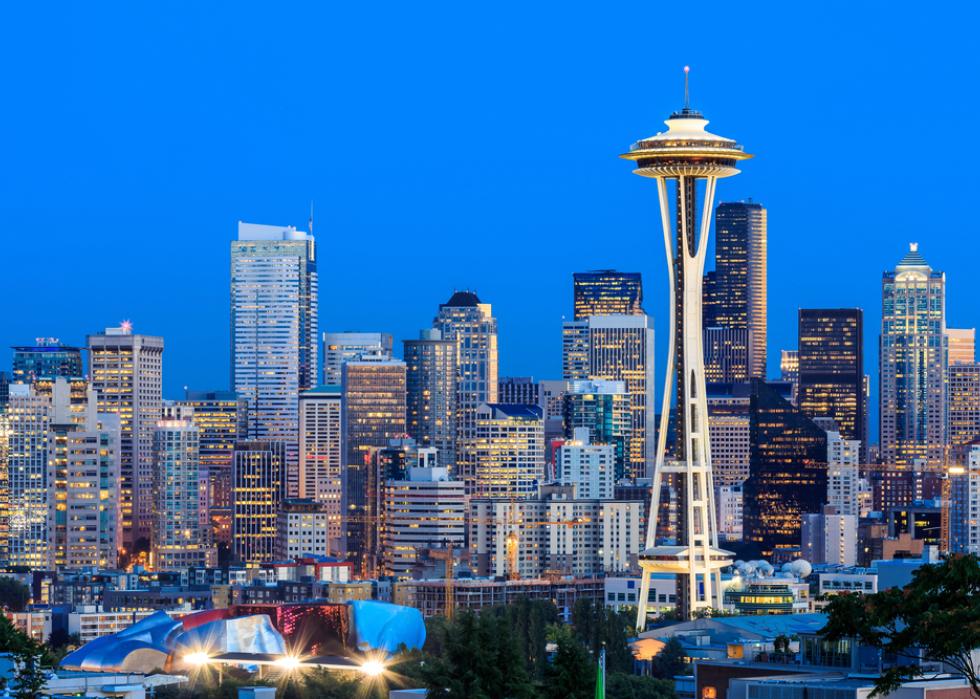 #12. Space Needle, Washington
Instagram Tags: 661,570
Built in 1962, the Space Needle has long been a signature Seattle landmark. The 605-foot structure has an observation deck that offers up sweeping 360-degree views of the city, and the inspiration for a bevy of hashtagged photos.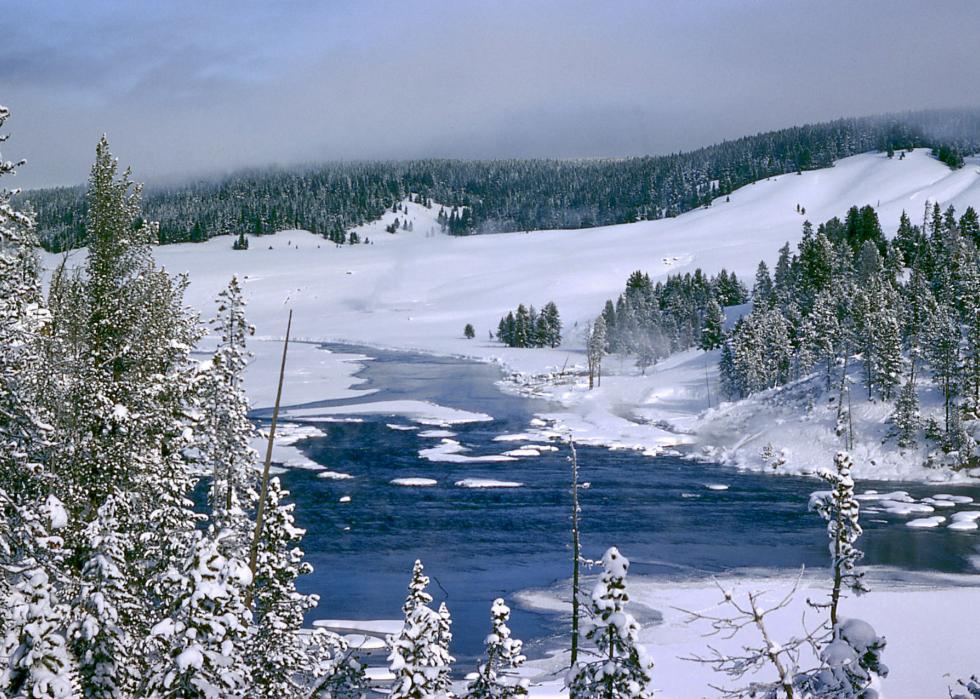 #11. Yellowstone, Wyoming
Instagram Tags: 762,160
Yellowstone National Park stretches for 3,500 square miles across multiple U.S. states; the portion within Wyoming includes natural icons like the Old Faithful geyser and the Yellowstone River—plus hot springs, a volcano, and wildlife as far as the eye can see.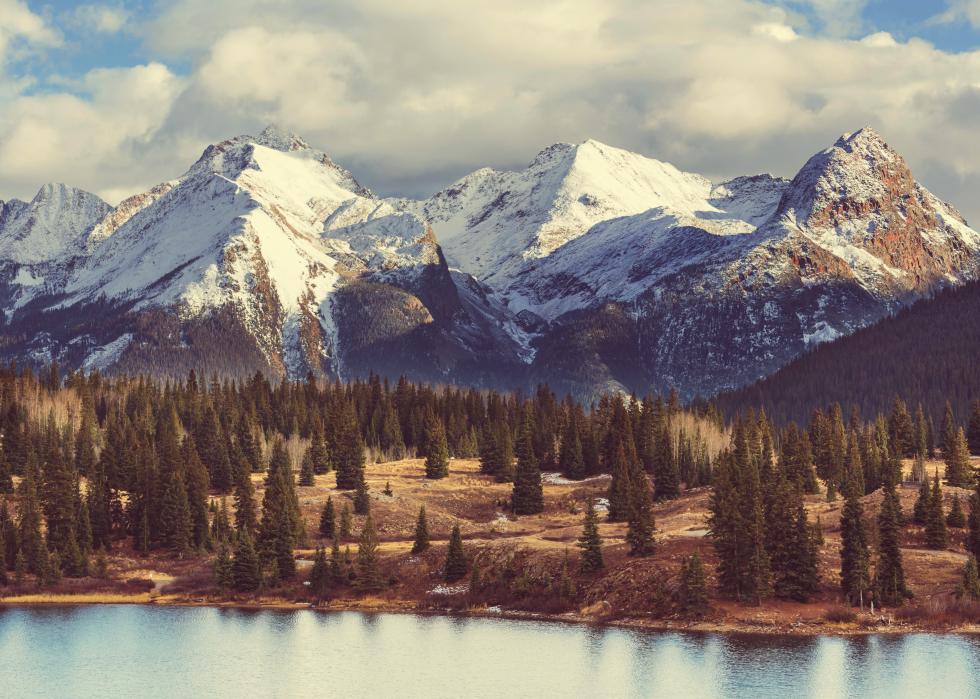 #10. Rocky Mountains, Colorado
Instagram Tags: 1,110,192
There are more than 300 miles worth of hiking trails, forests, and ecological wonders to explore when you head to the Rockies. Its 'peaks can measure above 11,000 feet in altitude—imagine the potential for breathtaking photos.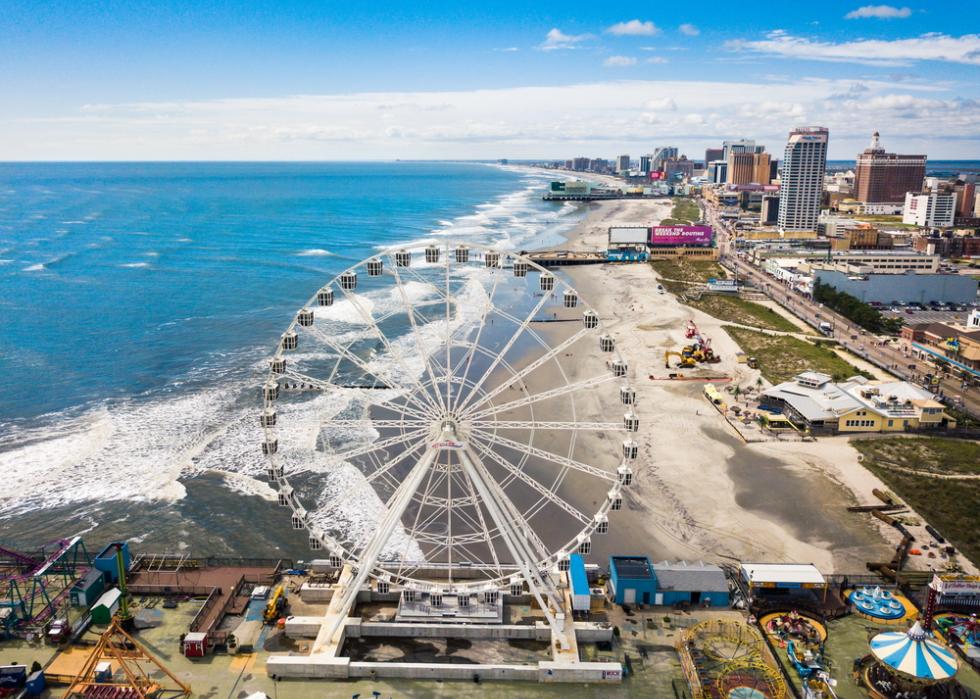 #9. Atlantic City, New Jersey
Instagram Tags: 1,301,411
If you're in the mood for risk and glitz, Atlantic City is the destination for you. The resort city offers up gambling, A-list comedy shows, musical acts, and all the nightclubs you could ask for. There's also the iconic boardwalk, perfect for a stroll and a snapshot with your squad.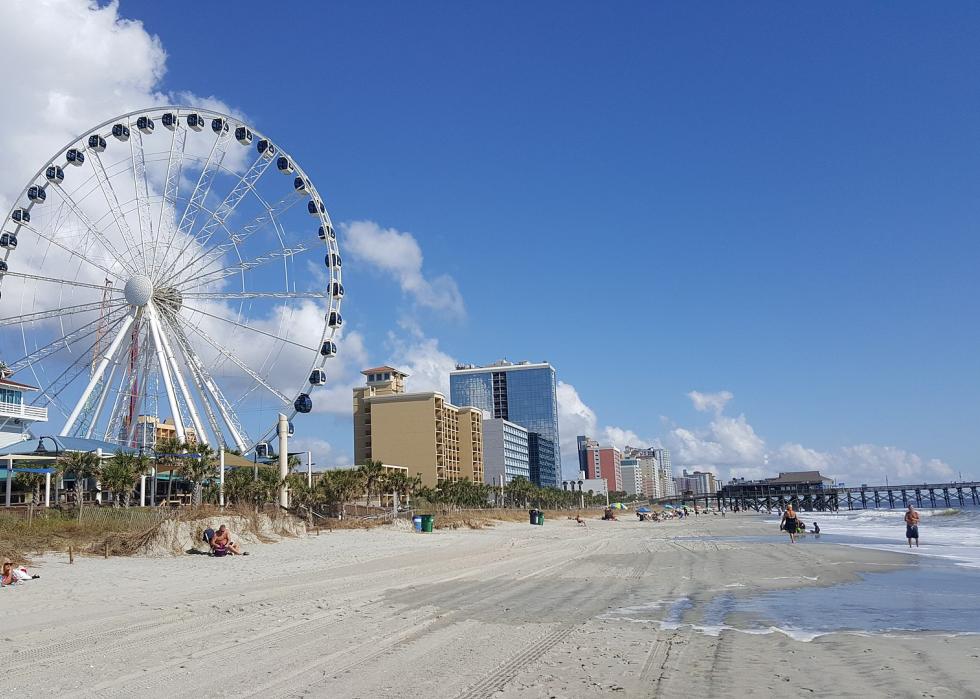 #8. Myrtle Beach, South Carolina
Instagram Tags: 1,602,759
Myrtle Beach is one big party, with sand that stretches for 60 miles and plenty of surfside entertainment. When you're not busy sunning and splashing, you can board the SkyWheel, which is one of the tallest Ferris wheels in the United States.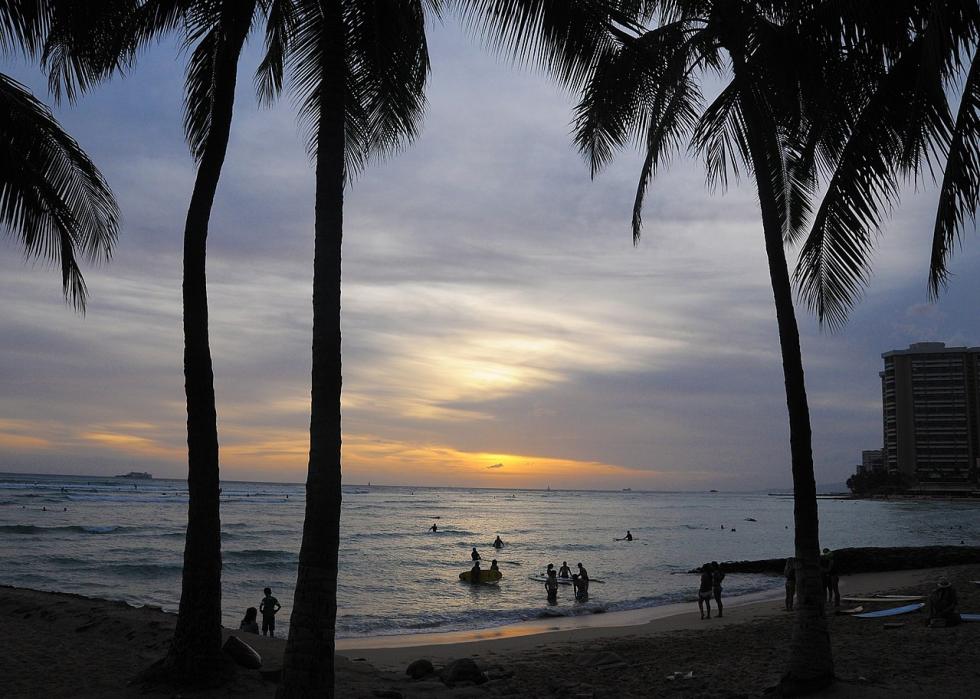 #7. Waikiki, Hawaii
Instagram Tags: 1,939,768
Ocean lovers, this place is for you: pretty much every hotel in Waikiki is just steps away from the sea. Located on the south shore of Honolulu, the area offers up calm waters perfect for surfing—with Hawaii's iconic Diamond Head Crater as a backdrop.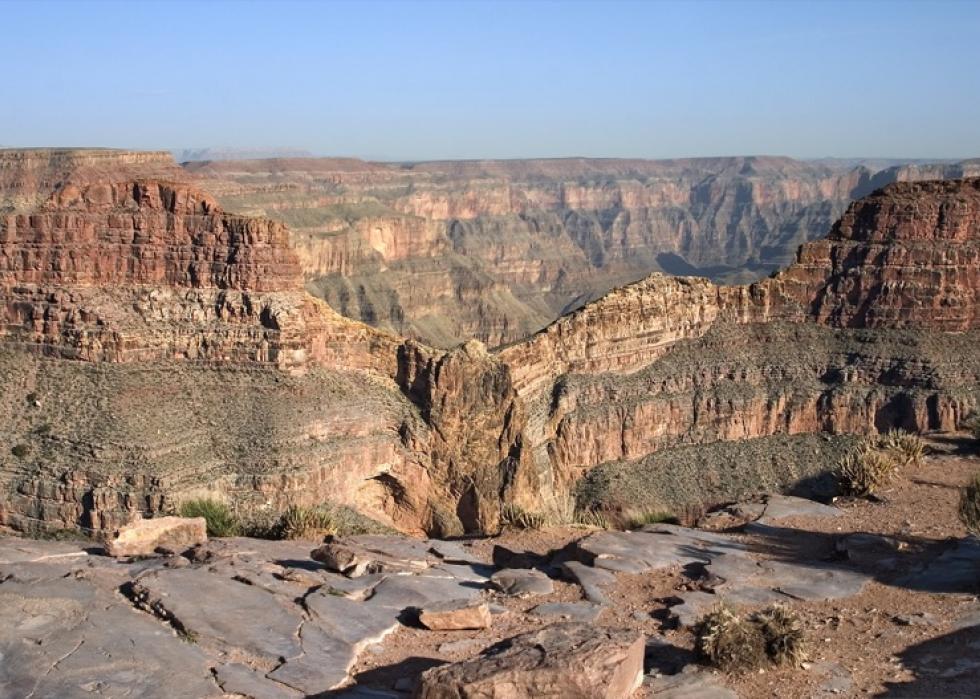 #6. Grand Canyon, Arizona
Instagram Tags: 1,989,316
The Grand Canyon remains Arizona's most celebrated landmark, with its immense size and stunning red rock features. It offers no shortage of sweeping vistas, waterfalls, and roaming wildlife.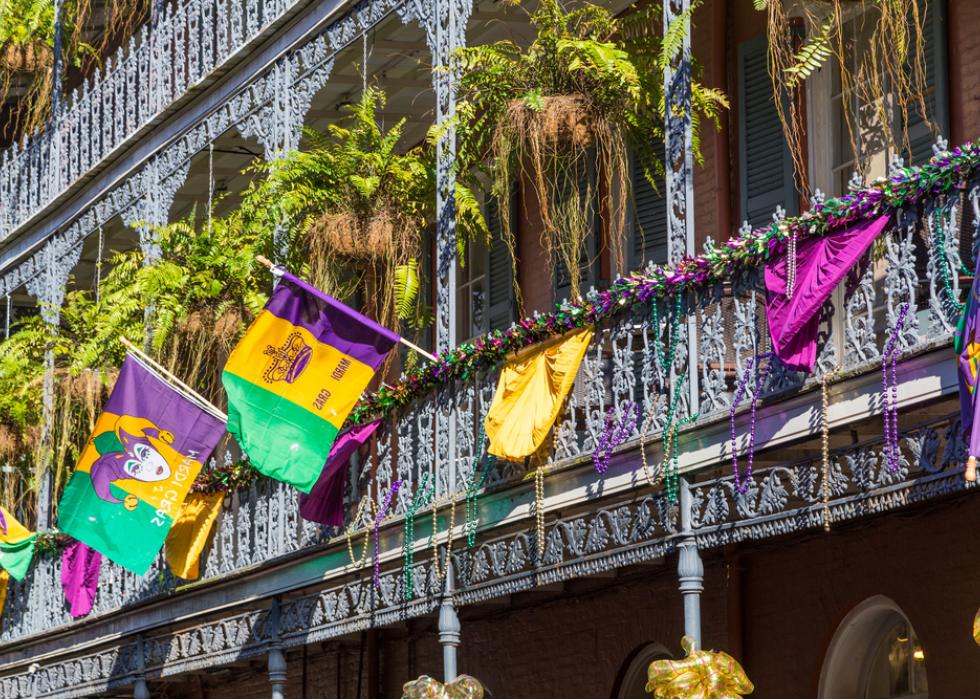 #5. Mardi Gras, Louisiana
Instagram Tags: 2,202,256
Mardi Gras has been celebrated in Louisiana since the 1730s, and marches on as a time-honored, endlessly popular tradition. There's plenty of parades and festivities to get swept up in—just try not to get lost among the 1.2 million people who attend the every year (or post something online you might regret later).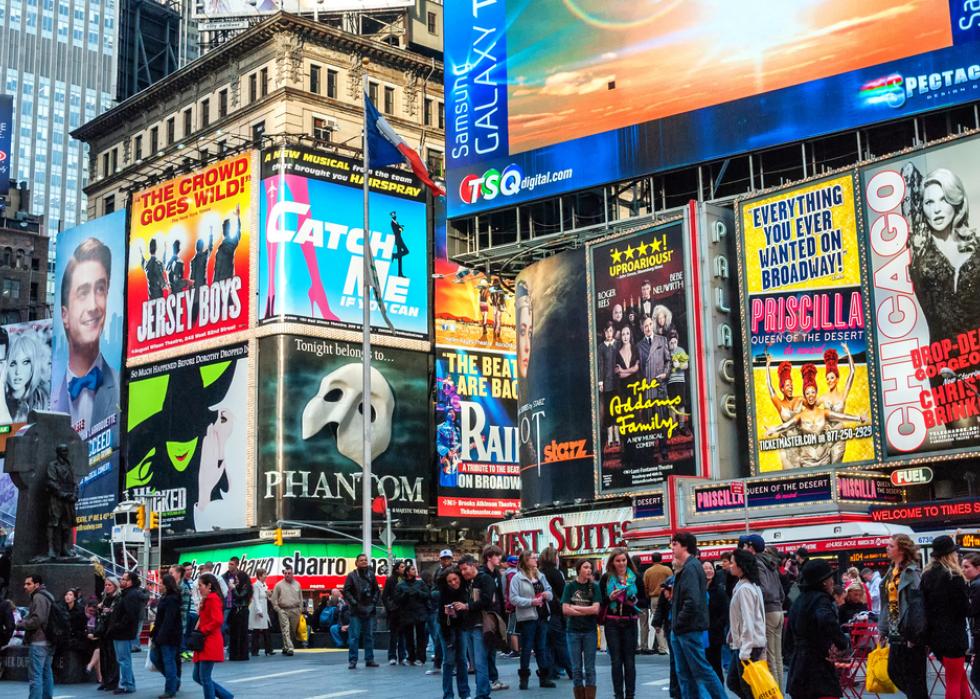 #4. Times Square, New York
Instagram Tags: 2,560,272
Looking for flashing lights, big crowds, and all the neon New York City offers? Head to Times Square, where the streets are packed, the shops are overflowing, and the photo ops are endless.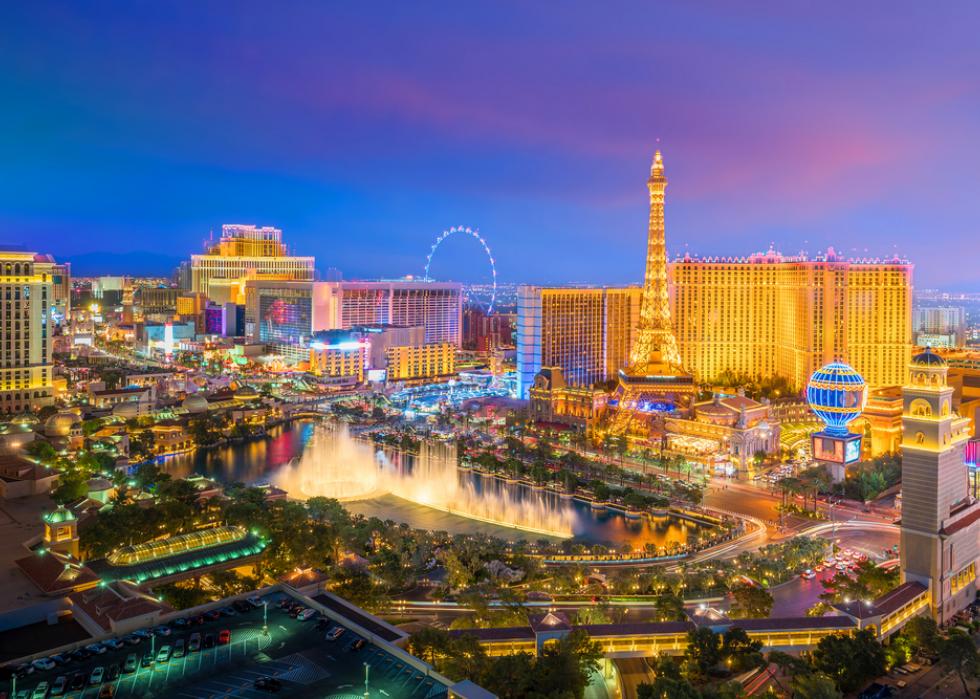 #3. Las Vegas Strip, Nevada
Instagram Tags: 3,653,548
World-famous casinos, glittering lights, and all the entertainment you could possibly ask for? That's what you get on the Las Vegas Strip. Snap a picture on the street when you first arrive, before the night becomes a little too hazy.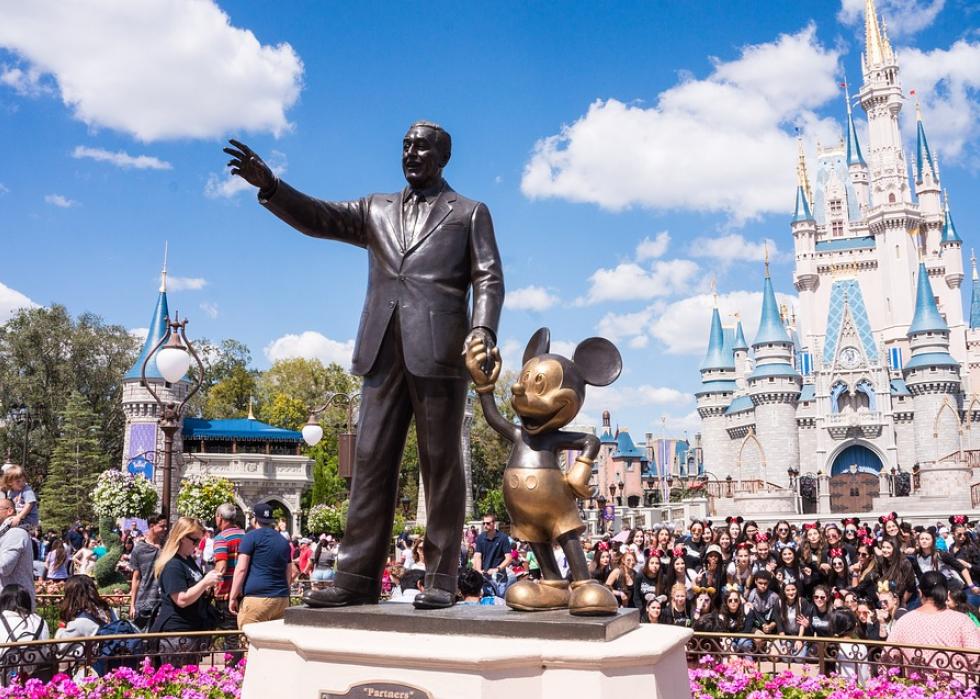 #2. Walt Disney World, Florida
Instagram Tags: 5,465,098
Walt Disney World hosts a staggering 52 million people annually, offers attractions like the Magic Kingdom, Epcot, and Animal Kingdom. Snap a selfie in front of the majestic Cinderella Castle to achieve peak #disneymagic.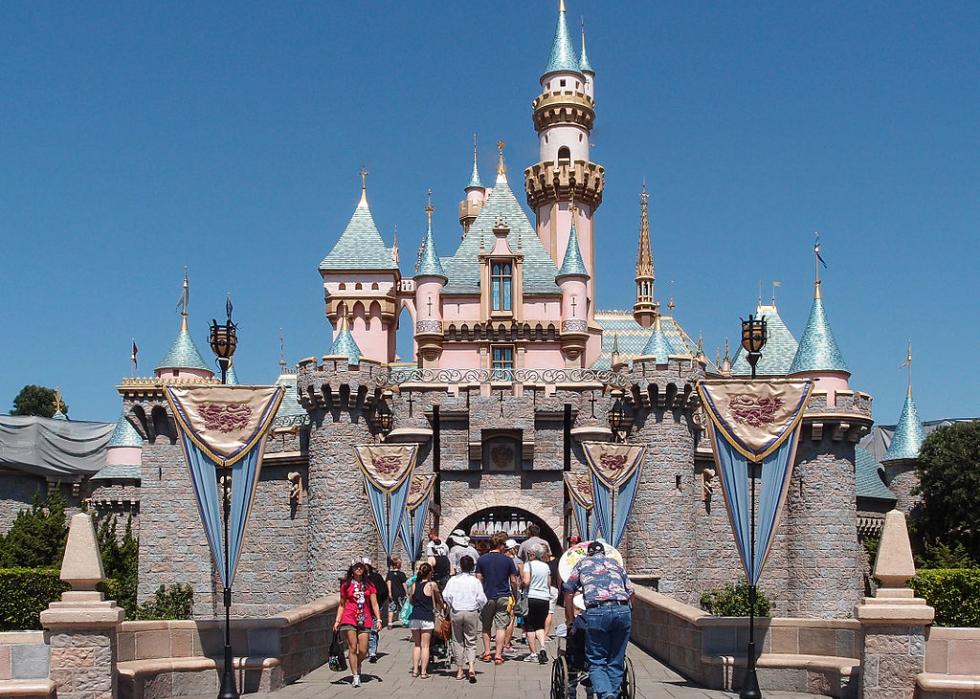 #1. Disneyland, California
Instagram Tags: 14,615,952
Visiting the Happiest Place on Earth is a rite of passage for many children (and, let's be real, some adults). Walt Disney's first theme park plays host a slew of celebrated rides, including Splash Mountain, Space Mountain, and Big Thunder Mountain Railroad—plus opportunities to pose with your favorite Disney characters.