There's nothing quite like the thrill of traveling alone to a foreign country—getting lost, experiencing a new culture, and making new friends. Solo travel is exhilarating in so many ways that the trend of embarking alone has grown in popularity worldwide.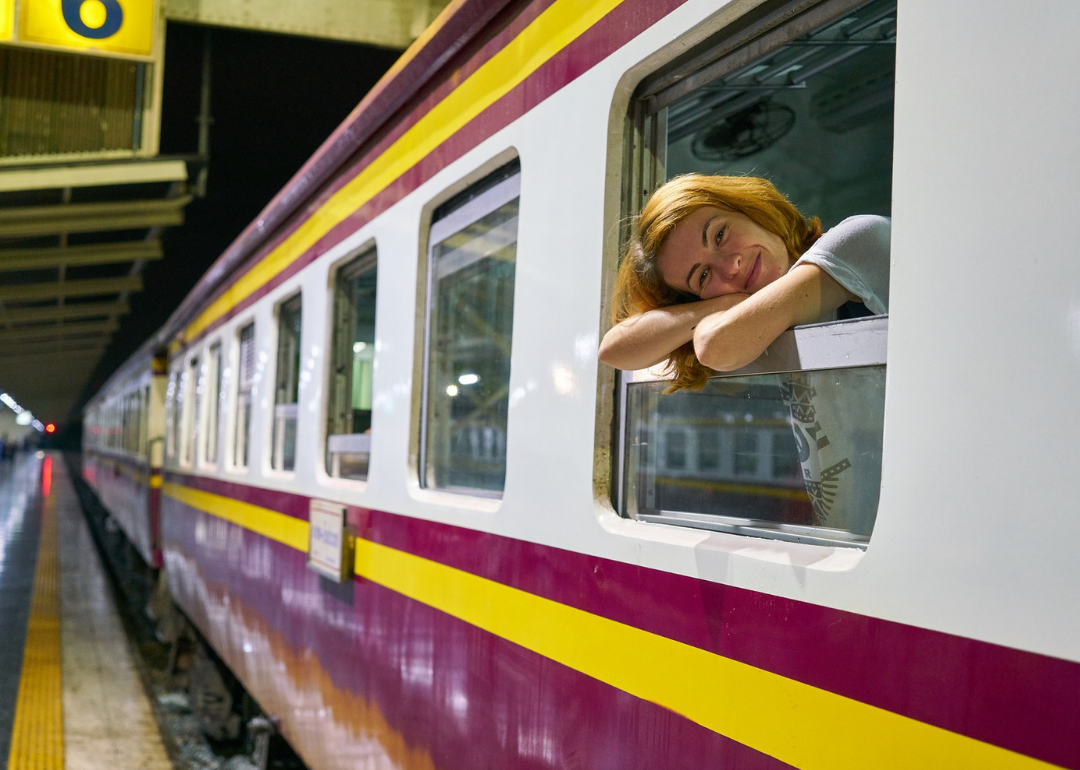 In recent years, travel researchers and data analysts have seen large spikes in solo travel. Looking at Google Trends shows a more than 100% increase in solo travel interest alone in the past five years. In 2018, 70% of Intrepid Travel's U.S. travelers were traveling solo.
Solo travel, of course, has its pros and cons. Going alone means more mobility, the ability to change plans on the fly, and a great way to get out of one's comfort zone. On the other hand, the negatives include loneliness, safety concerns, and a lack of shared experience.
But people travel alone for a myriad of reasons. Some venture out to meet new people. Others take trips to find themselves. And many travel solo simply for the thrill of an unknown adventure. Regardless of the reasons, single travel can be one of the best experiences a wanderer can have or one of the worst if they're wholly unprepared. Stacker delved into the world of solo travel and came up with 30 valuable tips so adventurers can make the absolute most of their single sojourns.
You may also like: 20 tips for the ultimate road trip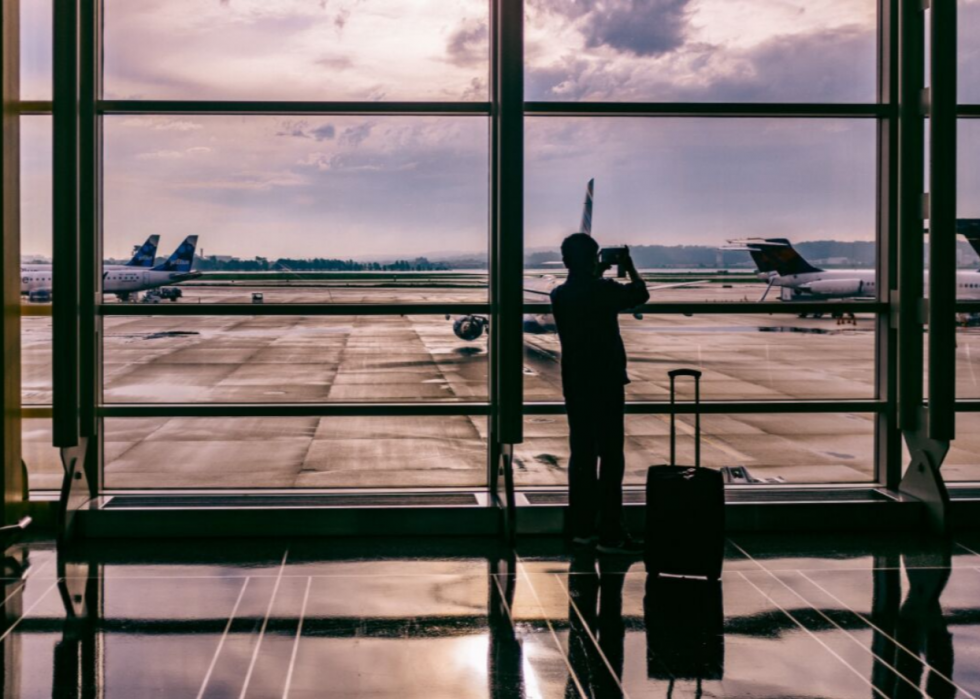 Pack light
One of the best things about traveling solo is being mobile without another person's baggage (literally and figuratively) getting in the way. But packing too much can hinder your flexibility in the same way. Rolling clothes creates the most space, and packing cubes can be lifesavers. But getting the right bag is the most important thing. Go for a good rolling carry-on paired with a shoulder bag, or try one-bag travel to stay light.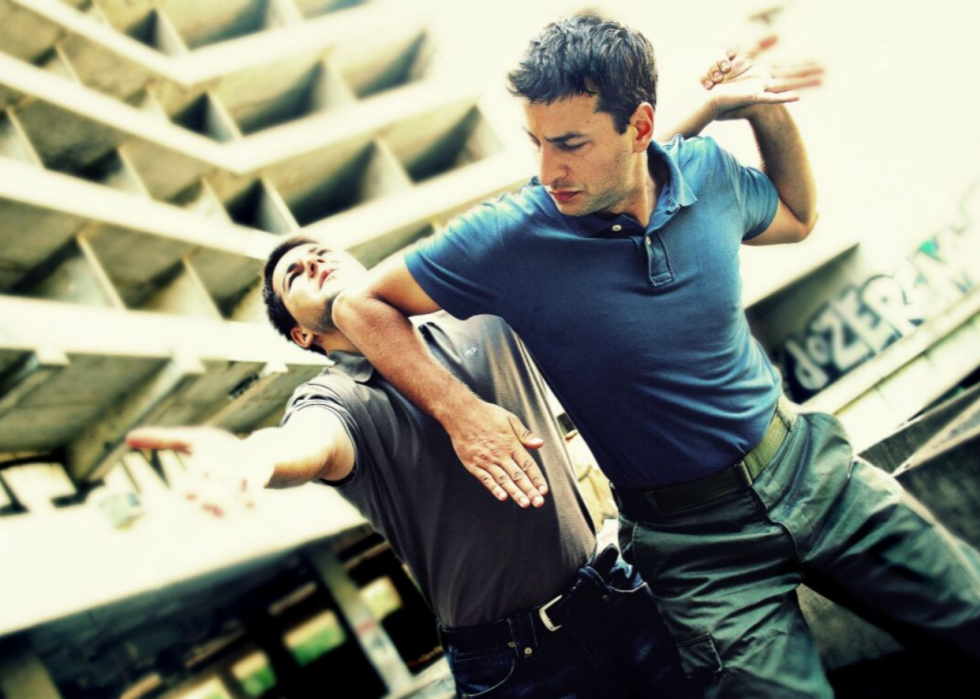 Learn self-defense
While most vacations are free of any real danger, there are always moments when knowing a thing or two about self-defense can really come in handy. Of course, the number one rule in all self-defense advice is to try to run away, but taking a couple of classes may make you feel more comfortable out on your own. One great method is Krav Maga, which is an Israeli fighting style that teaches you how to get out of any situation quickly.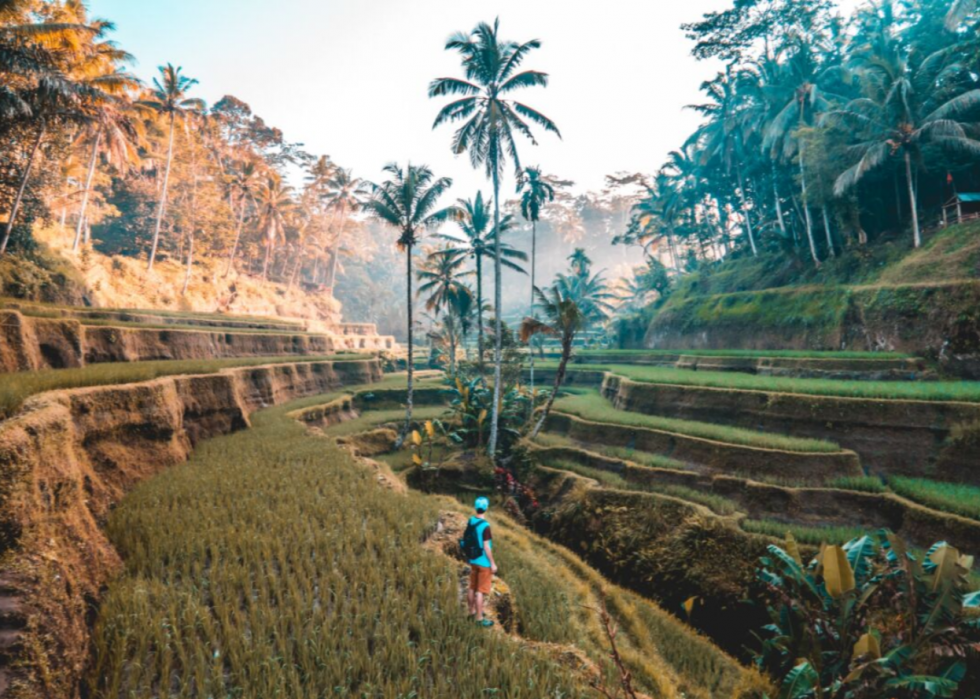 3 / 30
Know before you go
Being armed with the most information possible is always ideal if you run into sticky situations like a coup d'état, random arrests, or just getting hurt in the wild. Download and register on the Smart Traveler app, the official app of the U.S. State Department, containing all the info for embassies, travel alerts, warnings, and more.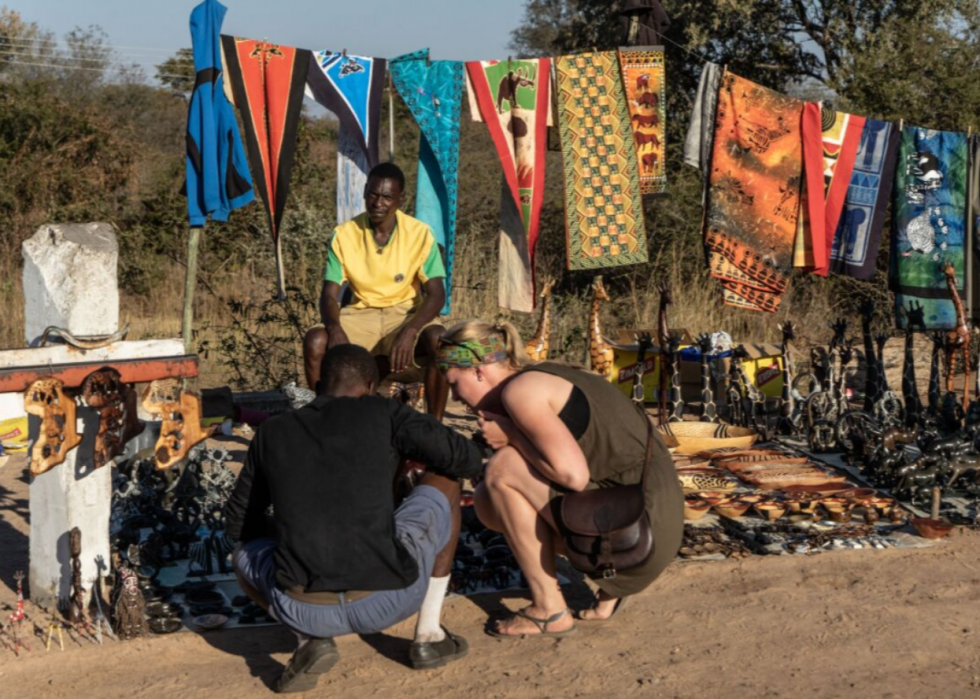 4 / 30
ZINYANGE AUNTONY/AFP // Getty Images
Get smarter
Contrary to popular American belief, not everyone speaks English. Learning, at a minimum, a few words in the local language is crucial for things like finding bathrooms, giving directions, ordering food, and saying hello. Download both the Google Translate app and the dictionary of the country's language you're visiting. That way, the app works offline for all your translation needs.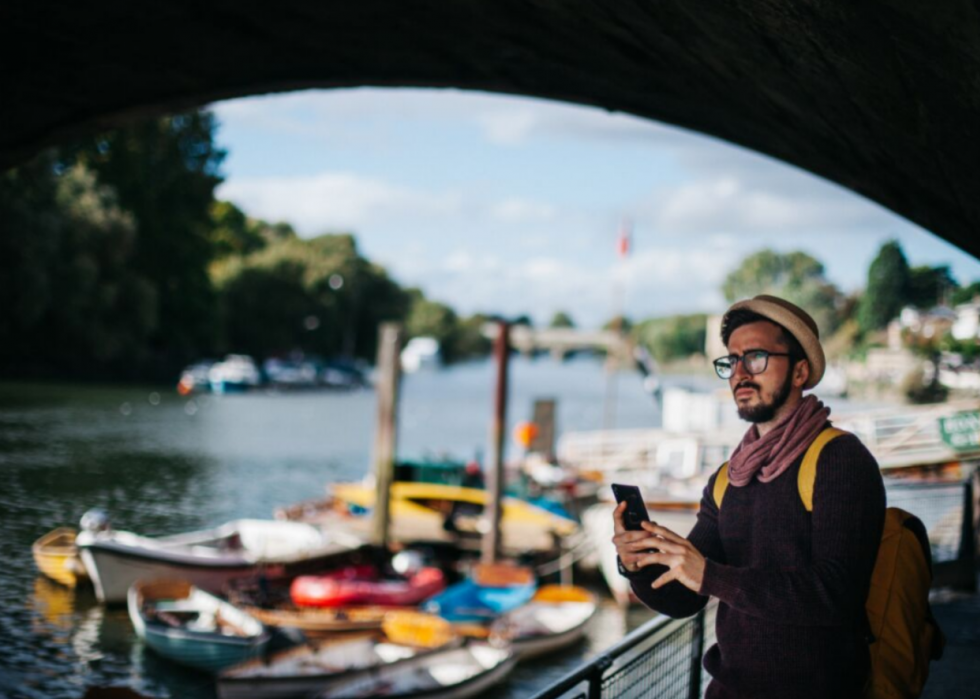 5 / 30
PxHere
Set up your phone
International phone plans, SIM cards, burner accounts: It can be exhausting (and painfully pricey) to figure out how to stay in touch on the road. Luckily, apps like WhatsApp, FaceTime, Google Voice, and Skype make keeping in touch-free and easy—as long as there's Wi-Fi. Also, if you have an iPhone, you can stay connected with any other iPhone user via iMessage over your internet connection. But if you're really concerned about touching base back home, check out mobile Wi-Fi devices in the country you're visiting or consider swapping out your SIM.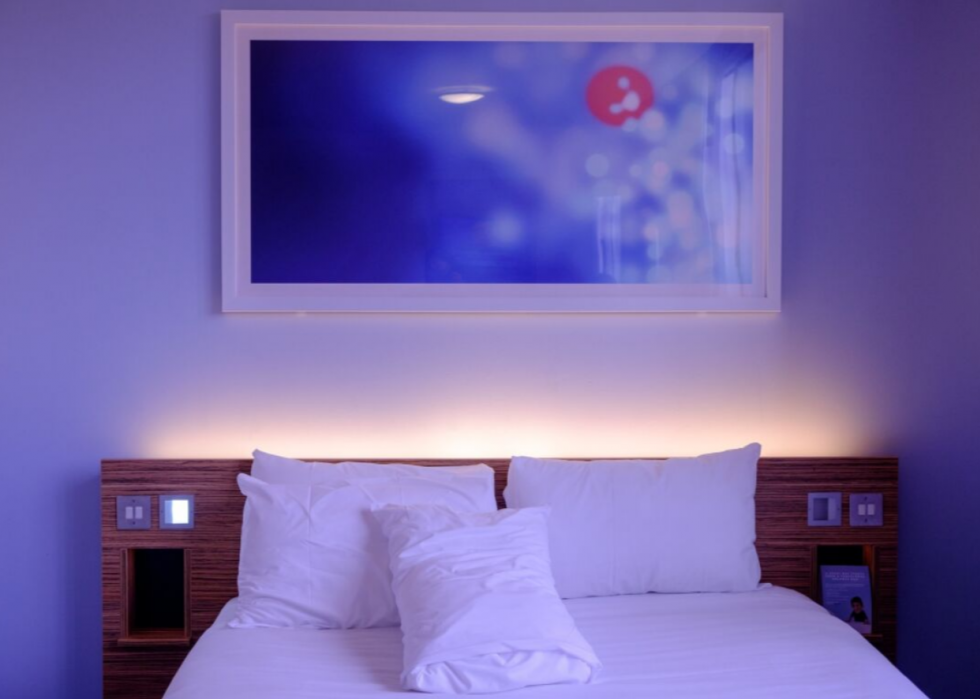 6 / 30
Pixabay
Book your bed
One of the best parts of solo travel is being able to plan, or not plan, as much or as little of the trip as you want. One thing is certain: Wherever you land, you'll want a bed for the night, and booking your first night or two in advance helps minimize any jet-lagged arrival shocks. Obvious choices for booking include Booking.com, Trivago, Hotels.com, etc. But for great last-minute rates, check out Hotel Tonight for serious discounts that benefit the procrastinating traveler.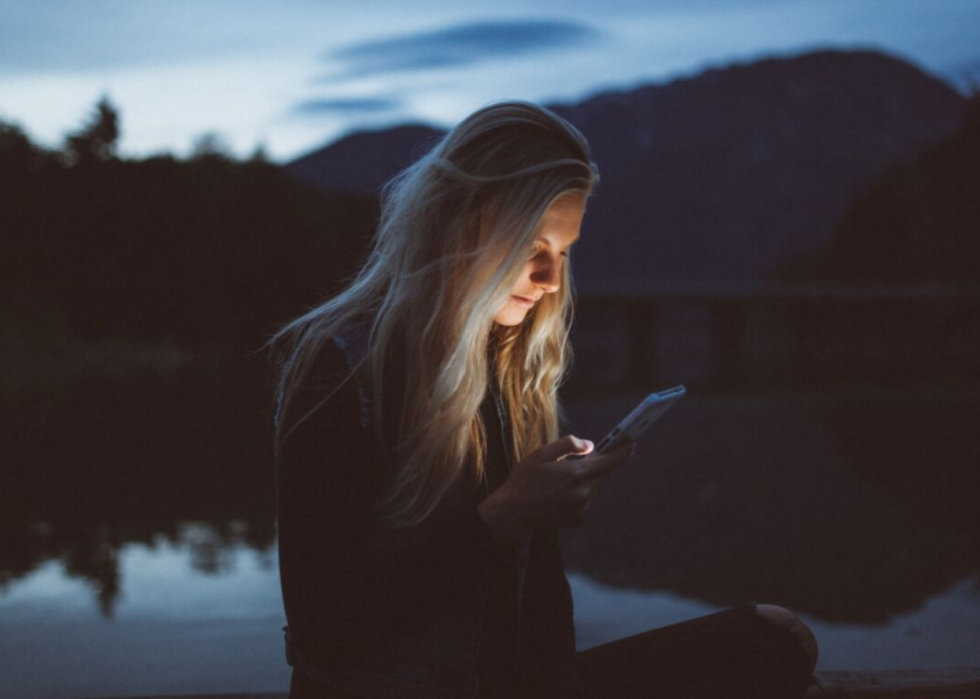 7 / 30
Unsplash
Exploit social media
Most travel experiences are greatly enhanced by knowing someone in the place you're visiting. You get the best local knowledge for food, drinks, non-touristy sights, and more. While the amplification of your voice on social media has its downsides, one positive is that you can blast a message out to the world to see if your friends or friends of friends know anyone for you to meet on vacation.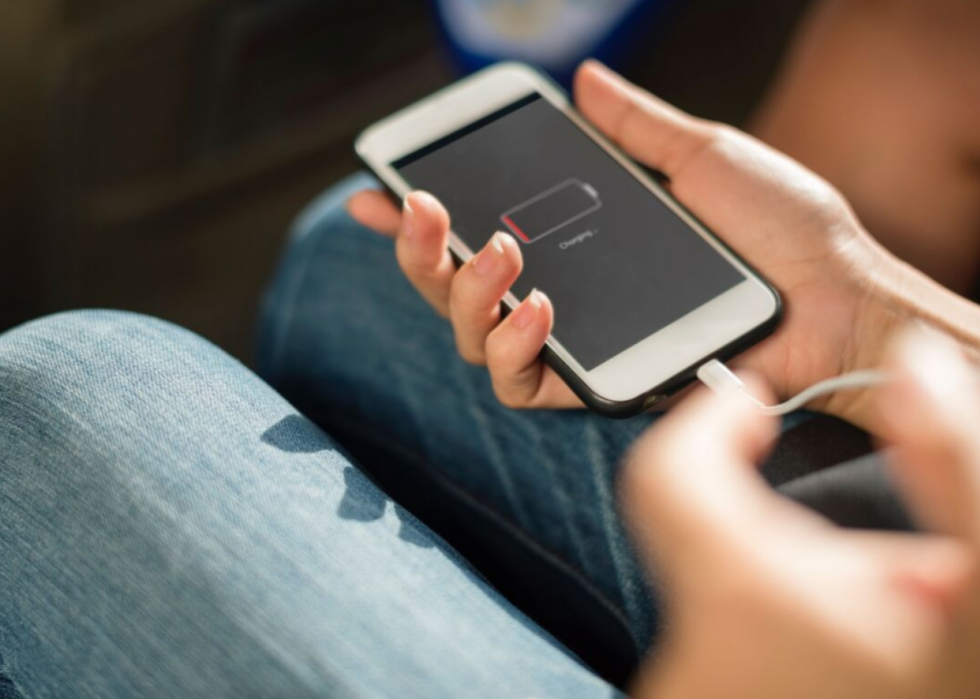 8 / 30
Pixabay
Battery life saves lives
Although your luggage may include a built-in battery charger, carrying a small spare is always smart to avoid getting stuck on a long flight, a car ride, or a train trip with a dead phone. The best portable batteries weigh next to nothing and can charge your phone multiple times before they need to be recharged themselves. Check out brands like Anker, Belkin, and Mophie for some of the better ones out there.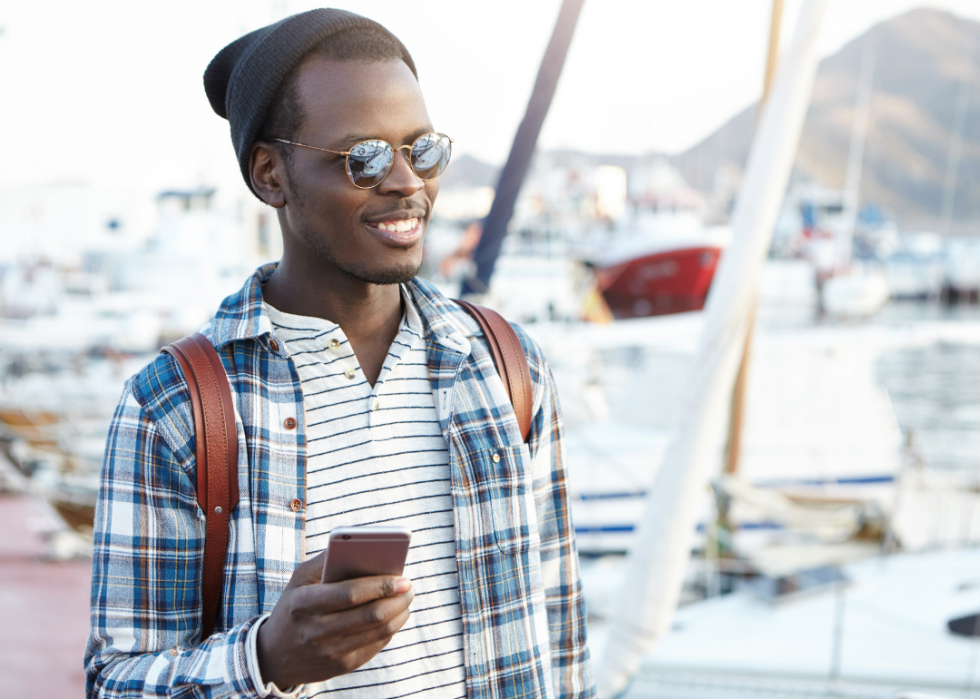 9 / 30
WAYHOME Studios // Shutterstock
Orient yourself
As a solo traveler, one of the biggest fears can be getting lost in unfamiliar territory. Regardless of your feelings, one of the better safety blankets for this situation is Google Maps. Download the app, along with the offline map of the city you're traveling to, and you can use the map offline, so you need not worry about a Wi-Fi signal in the middle of nowhere.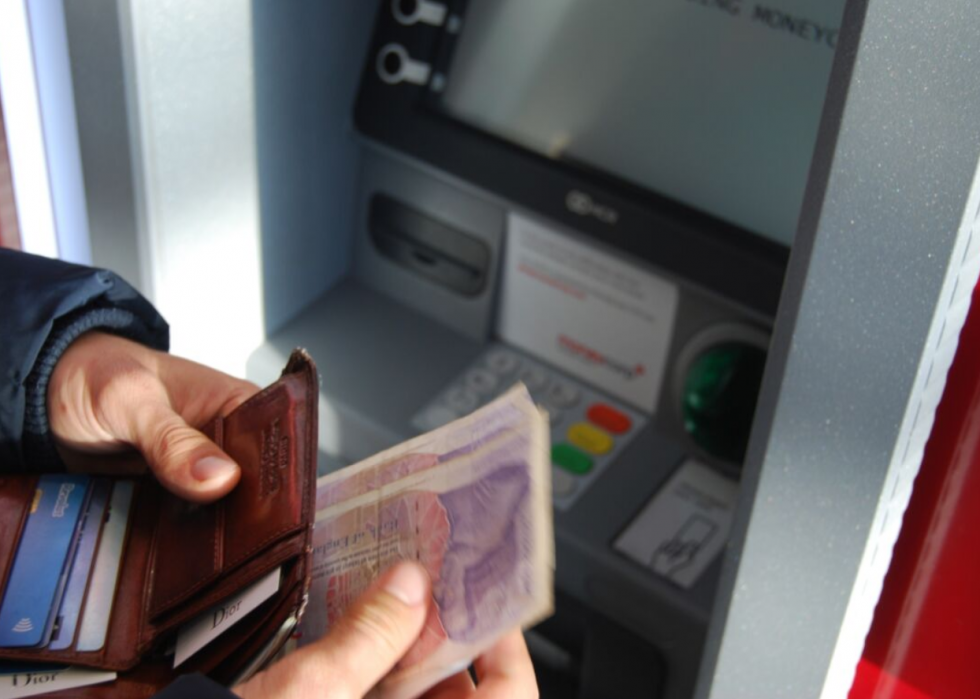 10 / 30
Unsplash
Money matters
First things first, always have some cash in your pocket. Then, depending on your preference, you can either go to your bank or local money changer before you leave and grab $100 in whatever the currency is of the place you're going or wait until you arrive and hit up an airport ATM to avoid worrying about exchange rates in advance. Next, make sure your bank doesn't charge astronomical foreign transaction fees, and take out a larger sum one time instead of small sums multiple times, as the bank fee is the same no matter the amount you withdraw. Finally, you should only use a credit card that doesn't charge foreign transaction fees, as these can add up, and always pay in local currency.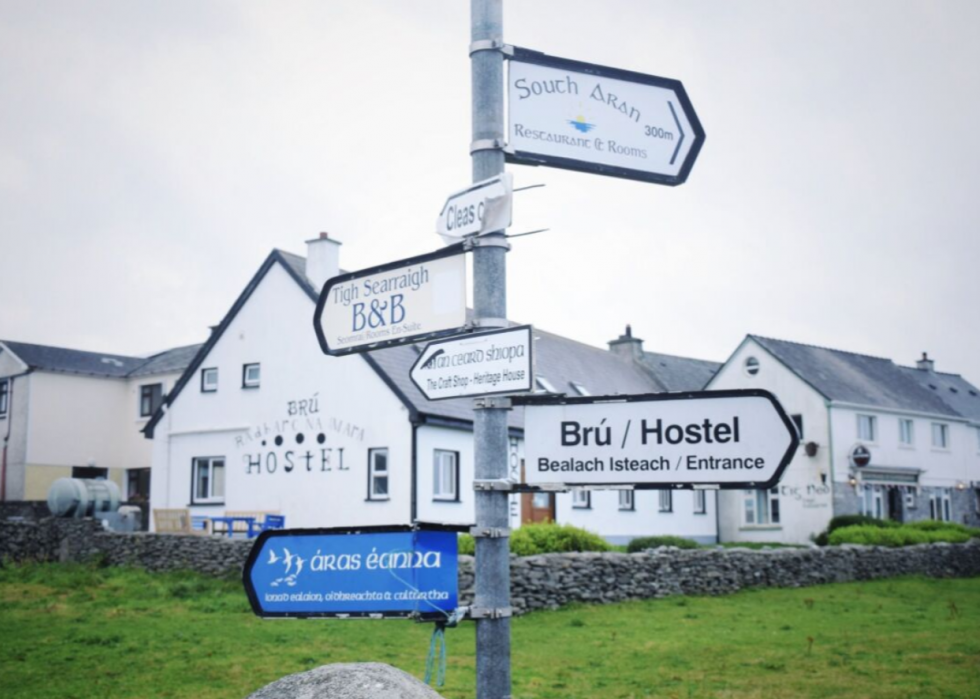 11 / 30
Fernando Public // Burst
Hostel or hotel?
No matter your accommodation of choice, try to look for bookings that are friendly to solo travelers. The best solo accommodations are often in the B&B space since they provide a homier vibe during your stay. In addition, hotels with a good bar scene are always adventurous for meeting someone you might fancy, and hostels are practically designed for fellow travelers to mix and mingle with one another.
12 / 30
Andrey // Shutterstock
Tell the world
No, that doesn't mean telling all 752 friends of yours on Facebook you'll be gone during a specific time. Instead, tell your bank and your credit card company that you're going away, so they'll know not to flag your accounts for suspicious activity—this also helps with identity theft. Also, tell your closest friend or family member your online passwords in case of emergencies and send them copies of your passport, credit cards, and your entire itinerary.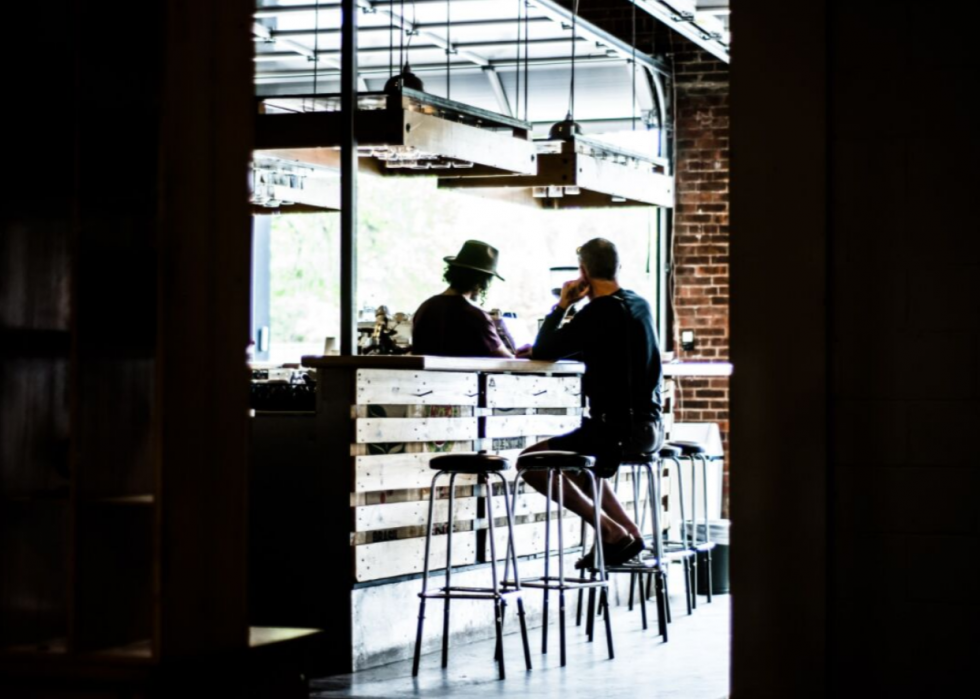 13 / 30
Unsplash
Eat at the bar
If you're looking for company while traveling solo, one of the most surefire places to find it is at the bar while you eat. Most restaurants allow patrons to order from the regular menu at their bars, and it's an easy way to chat up the bartender for local tips and to meet fellow diners and drinkers who constantly sidle up for their orders.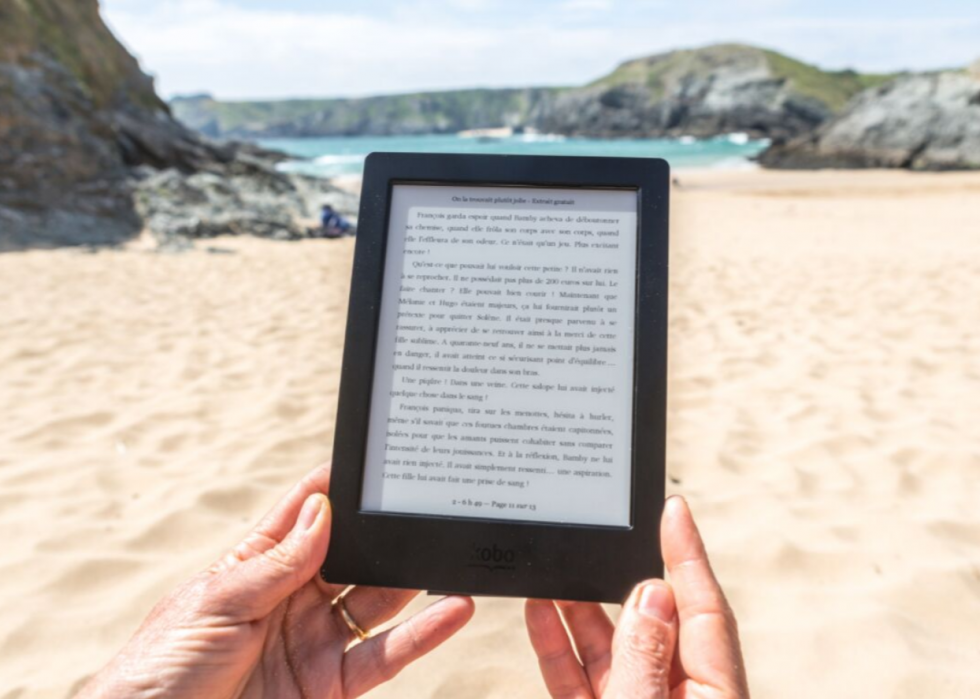 14 / 30
Pexels
eBooks > real books
Reading on the road is a great way to unwind, relax, and even get to know a place better if you choose material based on where you're traveling. But the weight and size of a heavy book inside your bag will throw a real wrench into that "packing light" plan. So before you leave, invest in an e-reader, download a library app, and stock up on free reads, or use the Kindle app from Amazon on your tablet and buy that beach book you've been meaning to check out.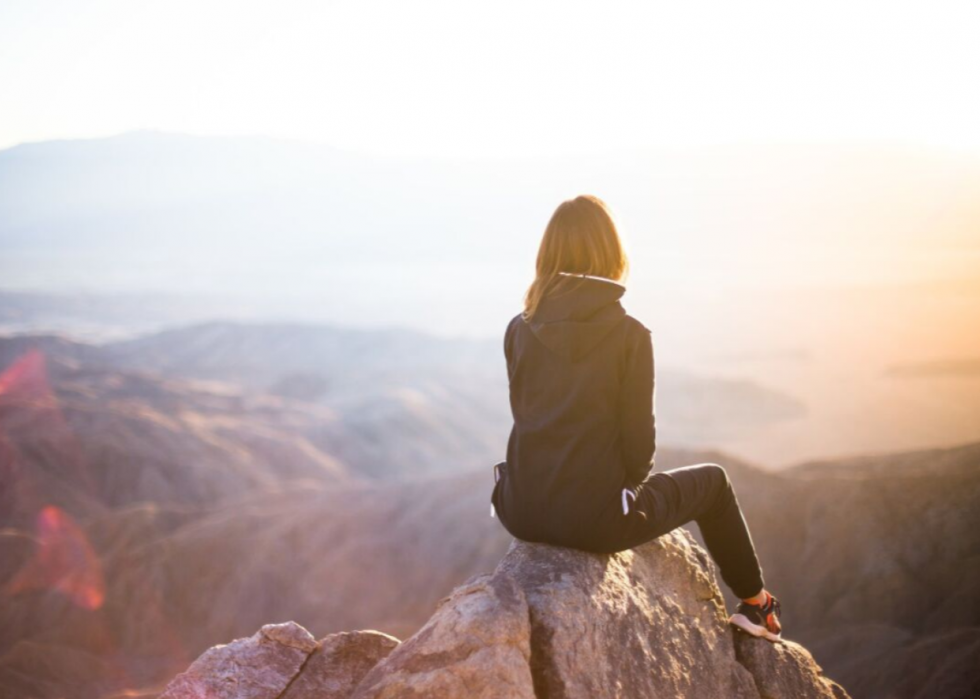 15 / 30
Pixabay
Get lost (within limits)
Solo travel is about discovery. Finding yourself, sure, but also finding something completely unexpected. Getting lost in an unfamiliar place is a great way to discover something out of the ordinary. When you get lost, you're forced to interact with people and places in ways that can take you out of your comfort zone and give you experiences you'd otherwise never plan for. Just practice situational awareness before you risk wandering into potentially dodgy parts of town.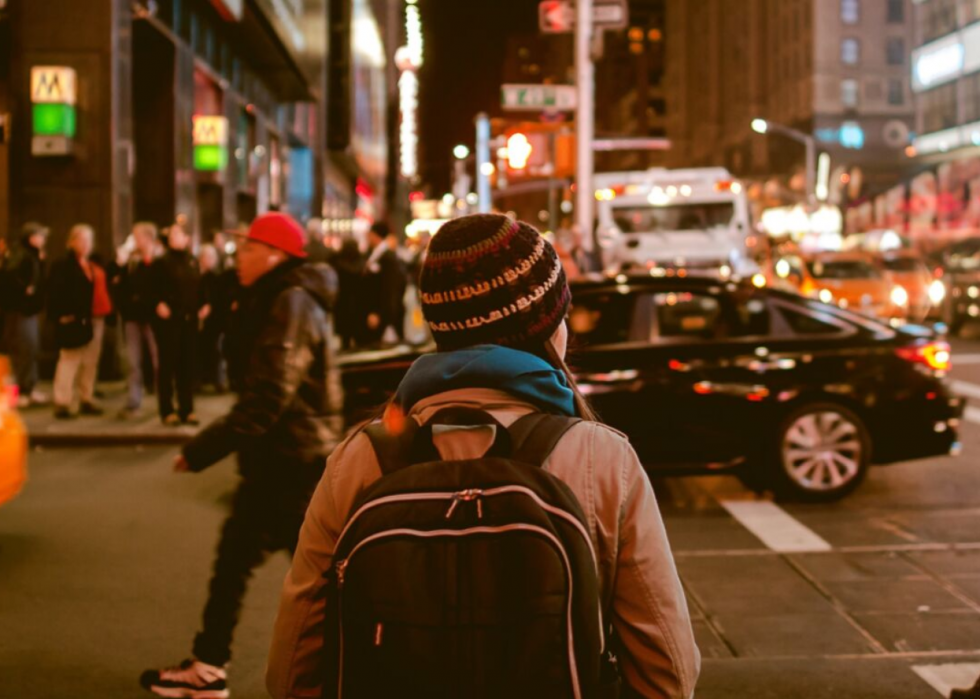 16 / 30
Pixabay
Walk everywhere
Taxis, scooters, trains, and other means of wheeled transit are excellent ways to get around a place with speed so you can optimize your vacation time. But sometimes, slowing down and looking at all the little things between points A and B is half the fun. Walking around a new city is one of the best ways to learn about its quirks, hidden gems, and local favorites. And don't sleep on the health benefits of walking after plowing through the local cuisine like it's your last meal on Earth.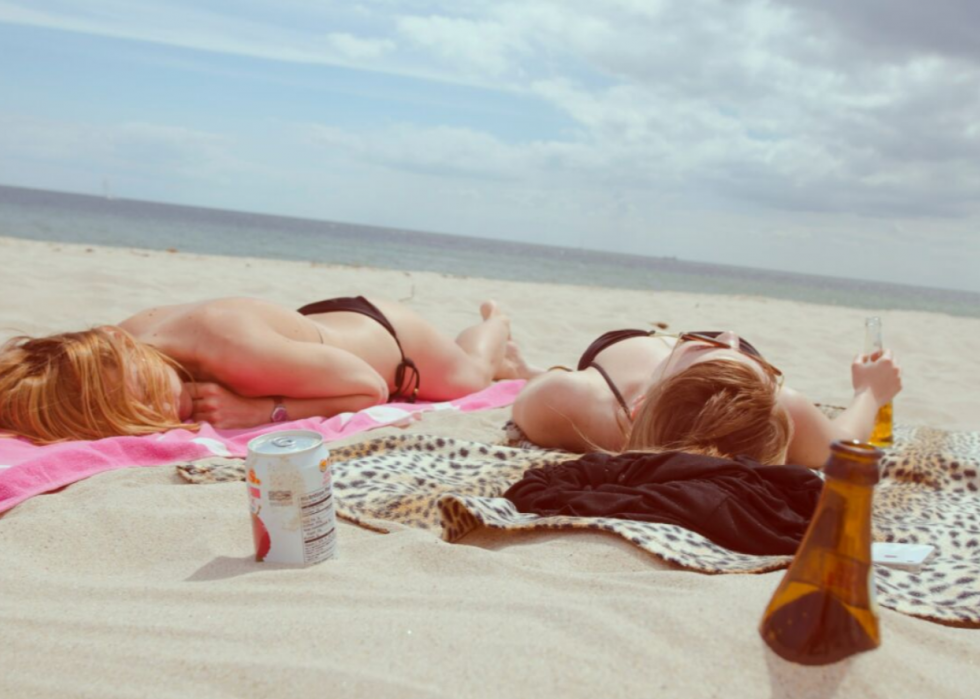 17 / 30
Pixabay
Drink responsibly
Never accept a drink from a stranger unless it's in a sealed container (even then, think twice about it), don't drink alone, and make sure you stay within your limits so you can always keep your wits about you in any situation. As a solo traveler, you never know who you can trust when dealing with strangers. The soberer you are, the better your decision-making will be.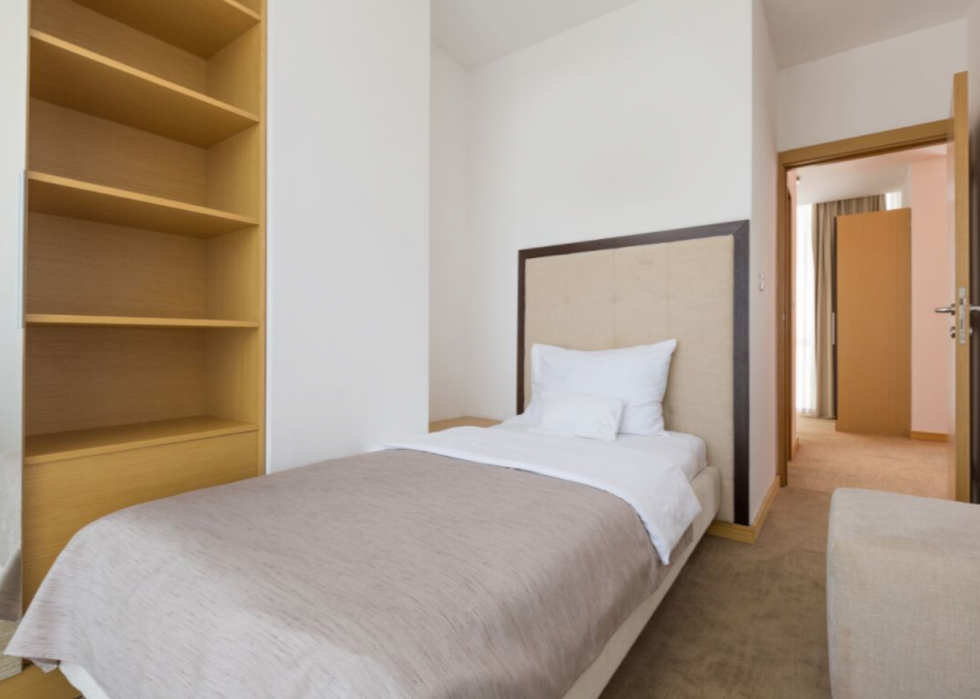 18 / 30
Edvard Nalbantjan // Shutterstock
Avoid the single supplement
One of the more annoying parts of traveling solo is that you're often charged extra by hotels, cruises, and other accommodations looking to make more money off your single status. Luckily, the single supplement can be avoided in several ways. For example, some websites can match you with a roommate if need be (if you don't mind strangers), and explicitly requesting single staterooms on cruises or booking at the very last minute can help you avoid the extra fee.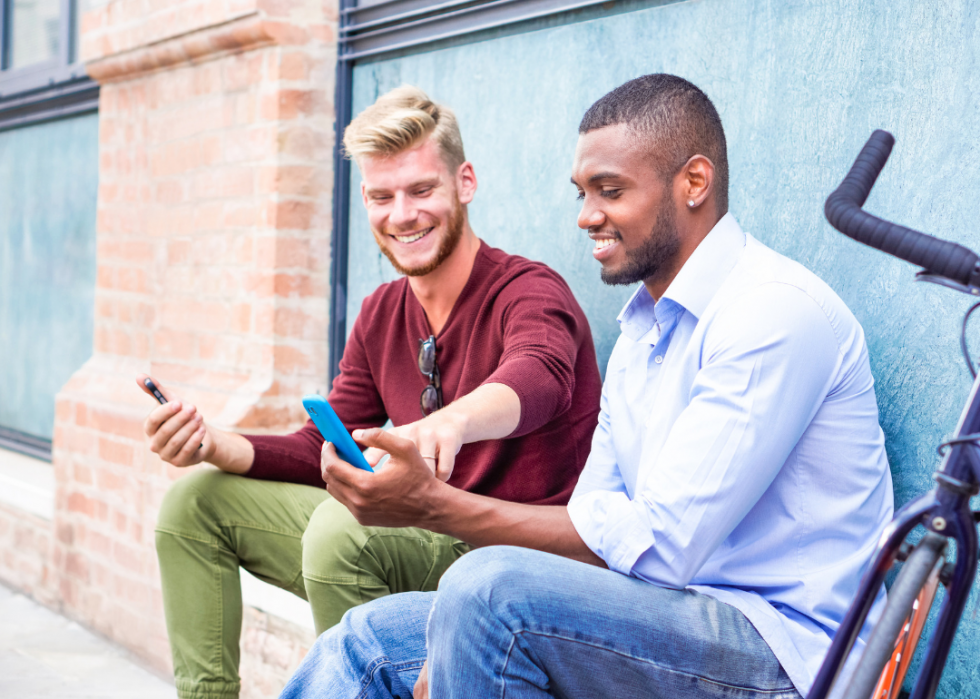 19 / 30
Akhenaton Images // Shutterstock
Find a guide
One of the easiest ways to get immersed when exploring a new place is to find a professional guide. Guides are excellent ways to learn about any place's history, culinary traditions, events, and more. Not only that, many destinations have free walking tours that you can join, which is another excellent way to meet new people.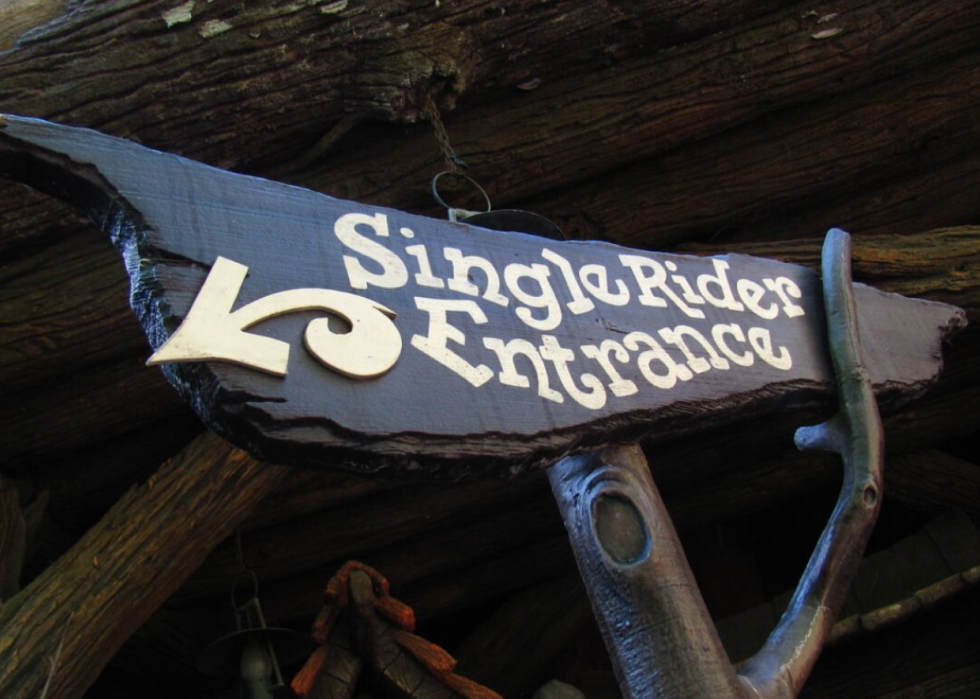 20 / 30
Loren Javier // Flickr
Utilize your solo status
You are exploring while single has many advantages, especially in heavily touristed areas. Many museums, attractions, and rides have lines dedicated to singles, which allow you to waltz past the masses for a smoother tourist experience. Disney World is probably the best example of this, as the single-rider line gets you to the front in no time. In addition, most resorts have single lanes for the chairlifts if you're skiing, so you don't need to wait there either.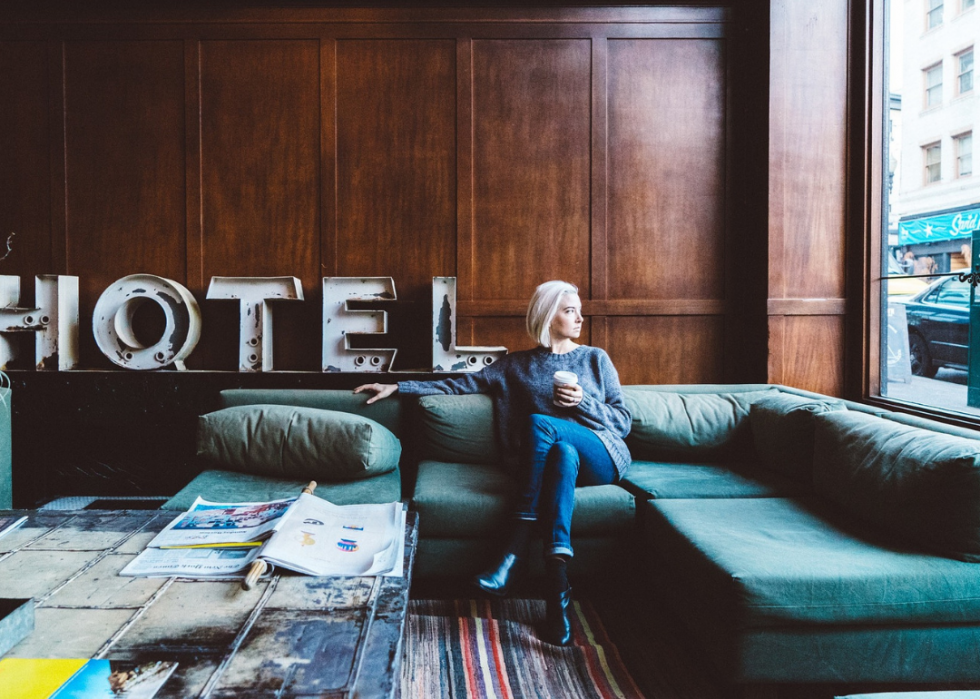 21 / 30
Pixabay
Always know your address
High-end hotels may have their address and a map on the keys they give you to your room, but most accommodations don't, and this can prove problematic in a place where you don't know the language. There are some obvious, simple solutions that most people don't think about. Open up the map of your location on your phone and screengrab the address and the map itself so you can show a driver where you're going. Or ask for a business card which will always have the address printed on it.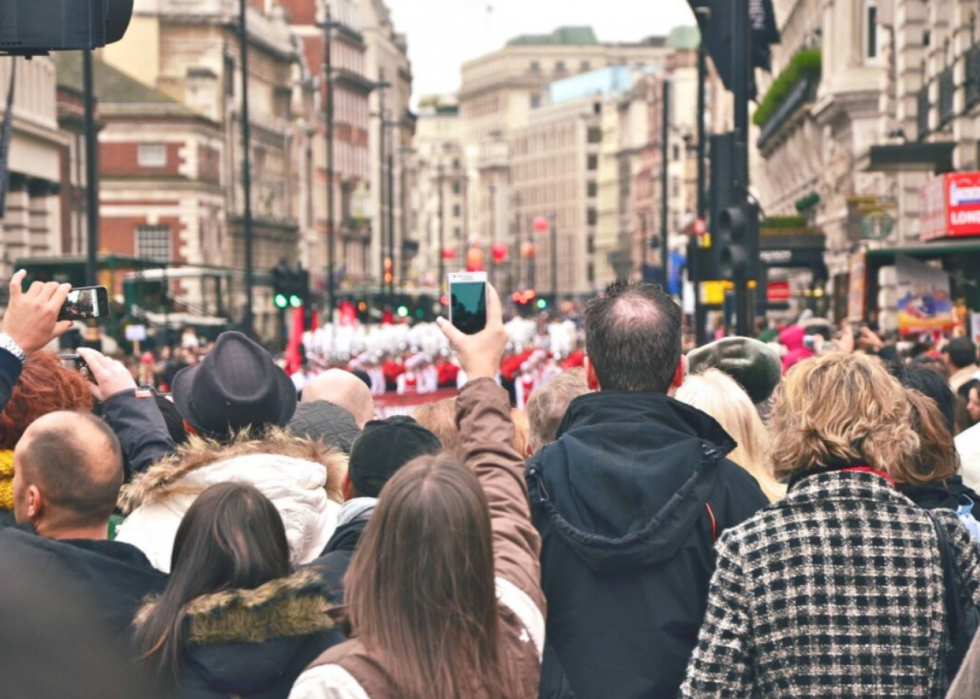 22 / 30
Unsplash
Scout out events
Walking around and seeing random stuff is fun, but purpose-driven travel is tailor-made for the soloist on the road. Wherever you're going, make it a point to check the calendar for sporting events, concerts, and festivals. But, of course, the most rewarding experiences come from seeing a special event on foreign soil.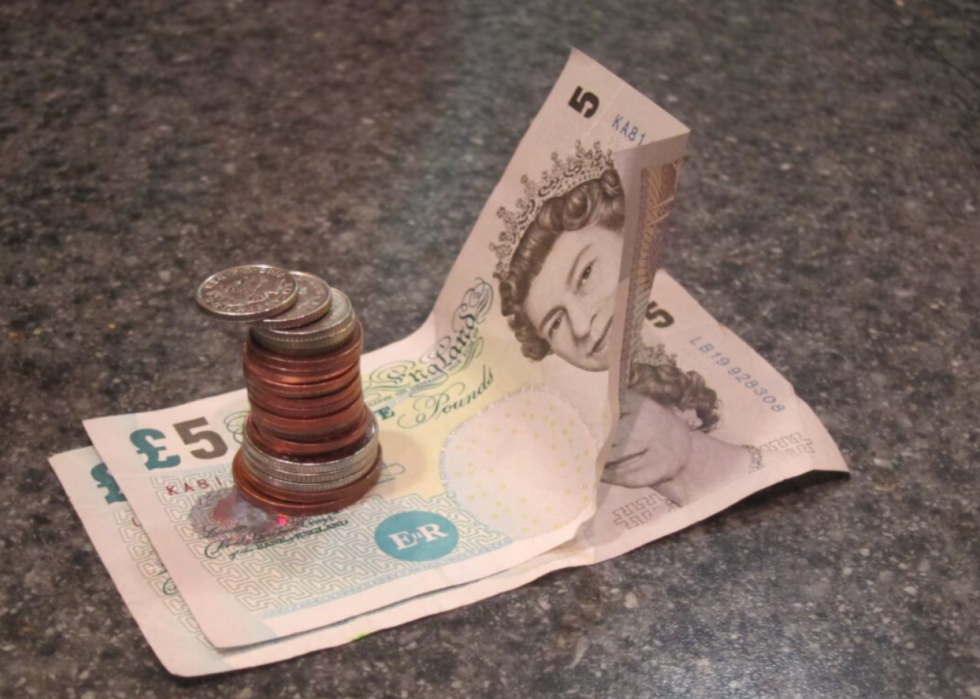 23 / 30
PxHere
Leave the right tip
This applies to all travelers, but tipping in foreign countries varies widely. For example, tipping at restaurants in the U.S. and Canada is usually 15-20%. France, England, Spain, and Scandinavia tip around 10-15%, while Italy, China, Singapore, and Japan eschew the practice. But as a solo traveler, an intelligent suggestion to the right concierge at the start of your vacation can go a long way to making your trip a whole lot better.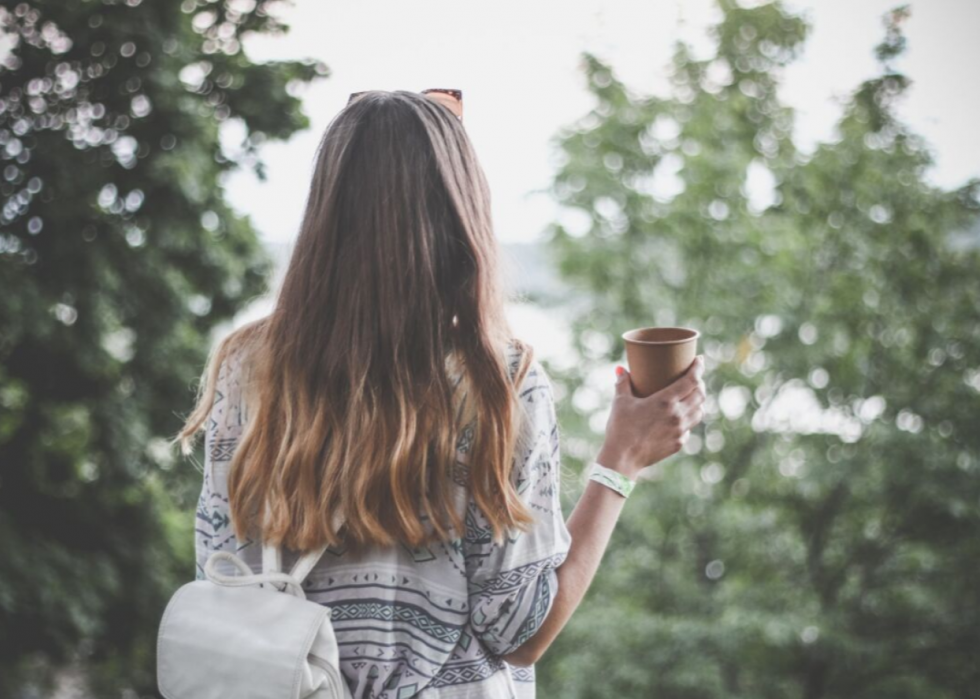 24 / 30
Pixabay
No jewelry, no problem
A critical lesson of traveling solo is to try not to stick out in the crowd. One significant way to draw the wrong kind of attention to yourself is to wear a lot of jewelry like flashy watches, diamond rings, or gold necklaces. Leave your valuables at home; it's one less thing to worry about and helps keep your luggage light. If there's a piece you can't travel without, think about using the safe in your hotel room when you go out at night.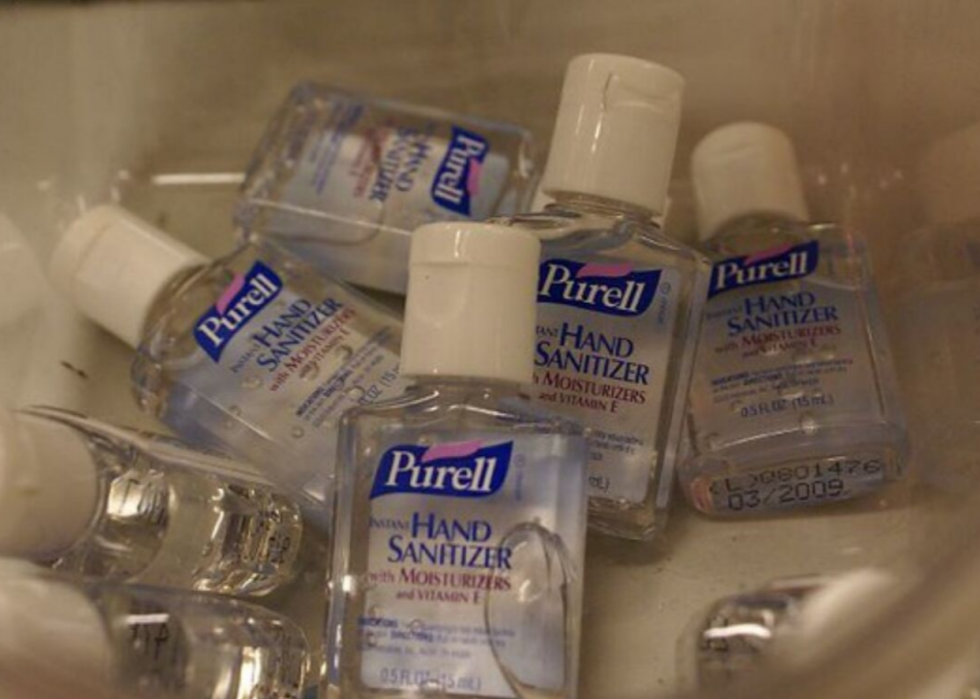 25 / 30
Valerie Everett // Flickr
Stay sanitary
Nothing ruins a trip like getting sick, but there are many handy ways to keep yourself healthy. Of course, none of this is fool-proof but keeping a small bottle of hand sanitizer and a packet of anti-bacterial wipes in your luggage is an excellent place to start. Remember, the filthiest things you'll encounter on your trip include the tray table, armrests, and seatbelts on the plane, the remote control in your hotel room, the luggage bins at airport security, any water fountain, and light switches and door handles. Wipe. Down. Everything.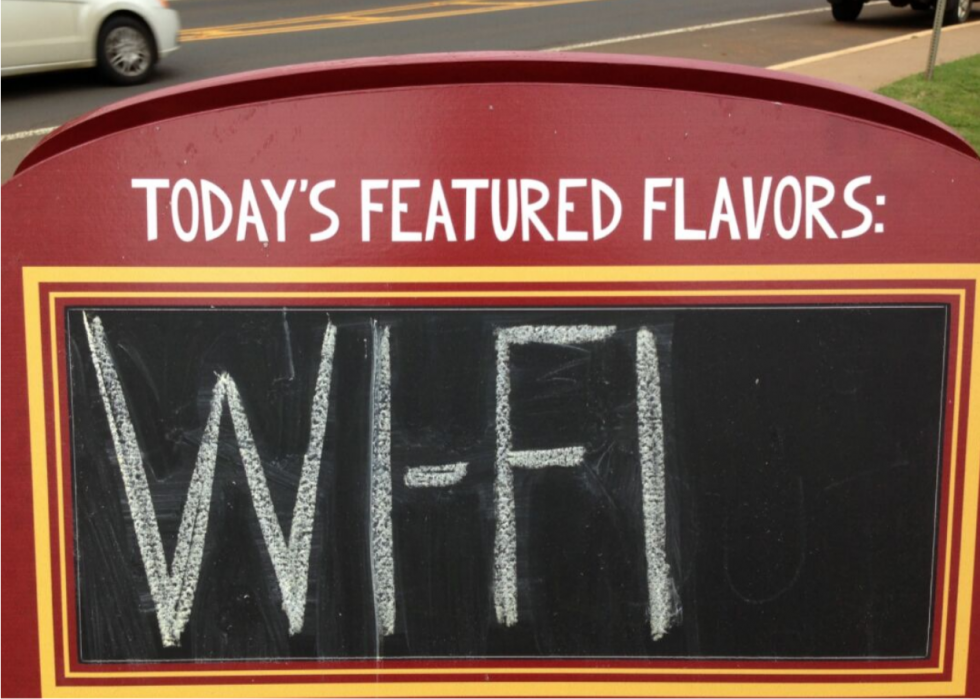 26 / 30
PxHere
Find the Wi-Fi
Many tips for solo travelers include using technology to your advantage. But if you can't get online, most recommendations are moot. While mobile Wi-Fi devices can be handy, they can also get expensive for long-haul travel. Apps like Wi-Fi Finder can help you discover free Wi-Fi spots worldwide, and if all else fails, there's usually a Starbucks or McDonald's to be found.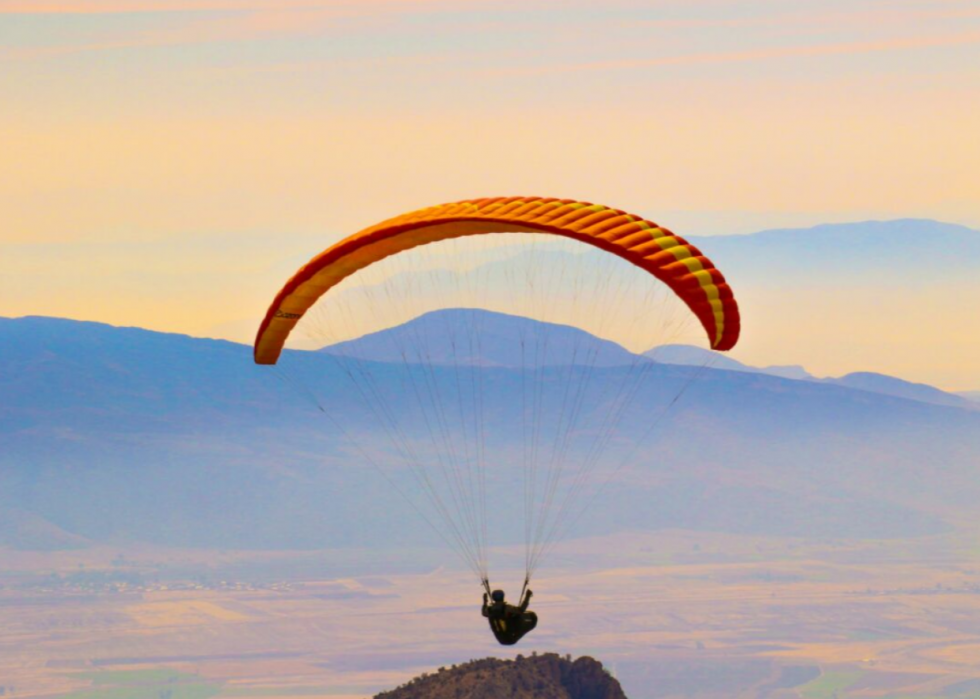 27 / 30
Unsplash
Insure your trip
To buy or not to buy travel insurance is the fundamental travel question. Travel insurance breaks down into two main types: protection for missed flights and lost luggage, or those two things, plus all medical emergencies. Many credit cards have built-in insurance for flights and luggage as long as you use the cards to purchase the trip. But it might make sense to buy insurance if you're traveling to any country with safety issues or doing adventurous outdoor activities.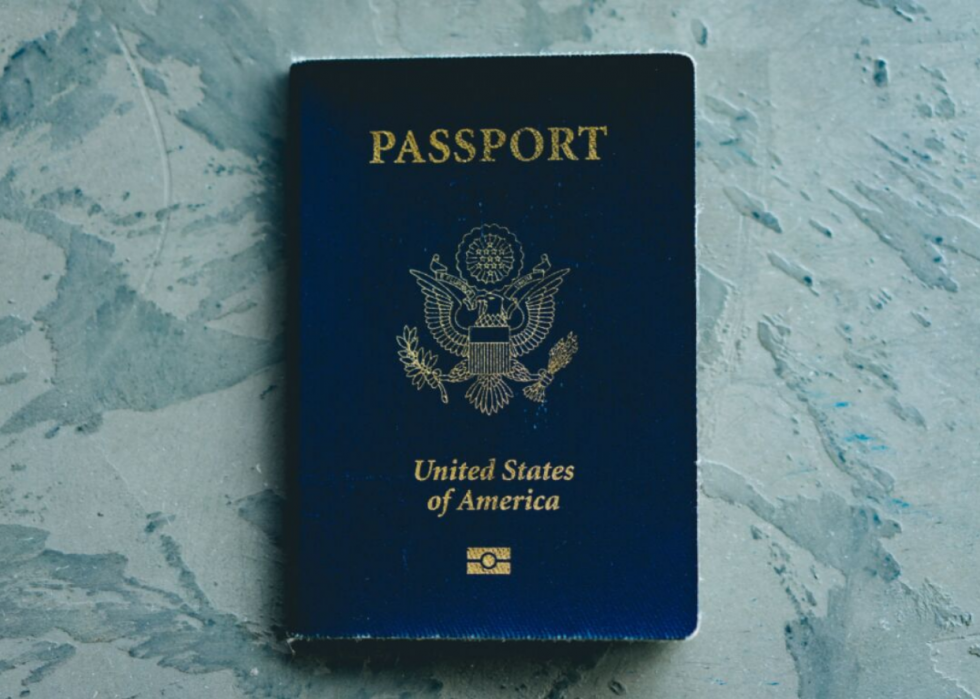 28 / 30
Burst
Copy your passport
You've already sent a copy to your friends and family, but you should print out a hard copy of your passport ID page and keep it with you. If, for some unknown reason, you lose your passport on the road, you will save yourself a lot of time and headaches if you can prove to an official at your embassy you're a citizen who needs some help.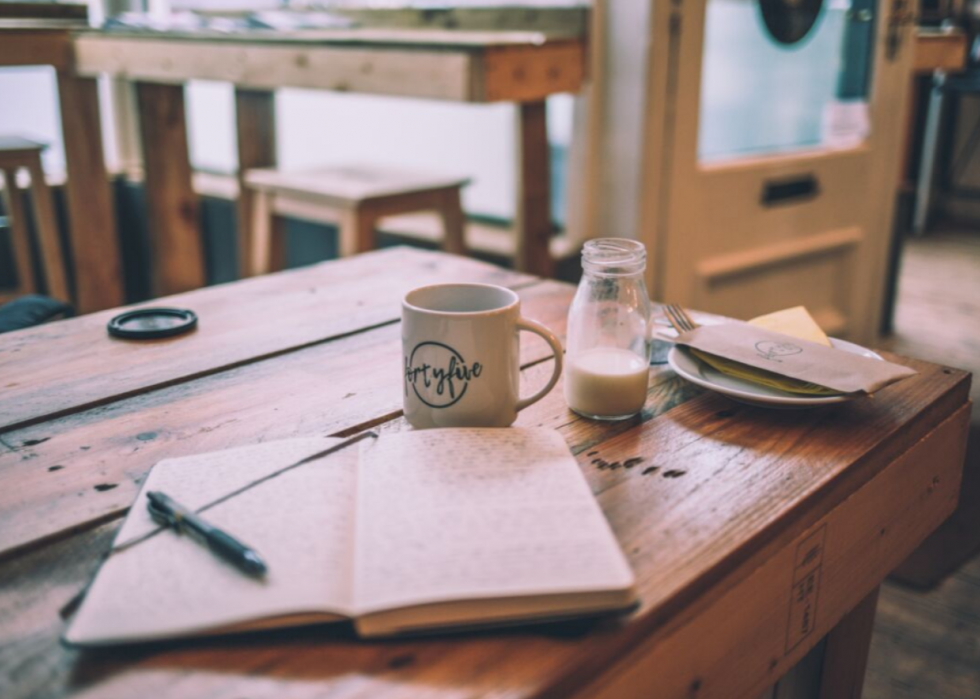 29 / 30
Unsplash
Keep a trip journal
Since you're the o nly witness to your adventures while traveling alone, one of the best ways of remembering the moments is to write about your journey. Of course, a good notebook goes a long way, but plenty of great journal apps allow you to organize your thoughts right on your phone if you don't want to weigh down your bag.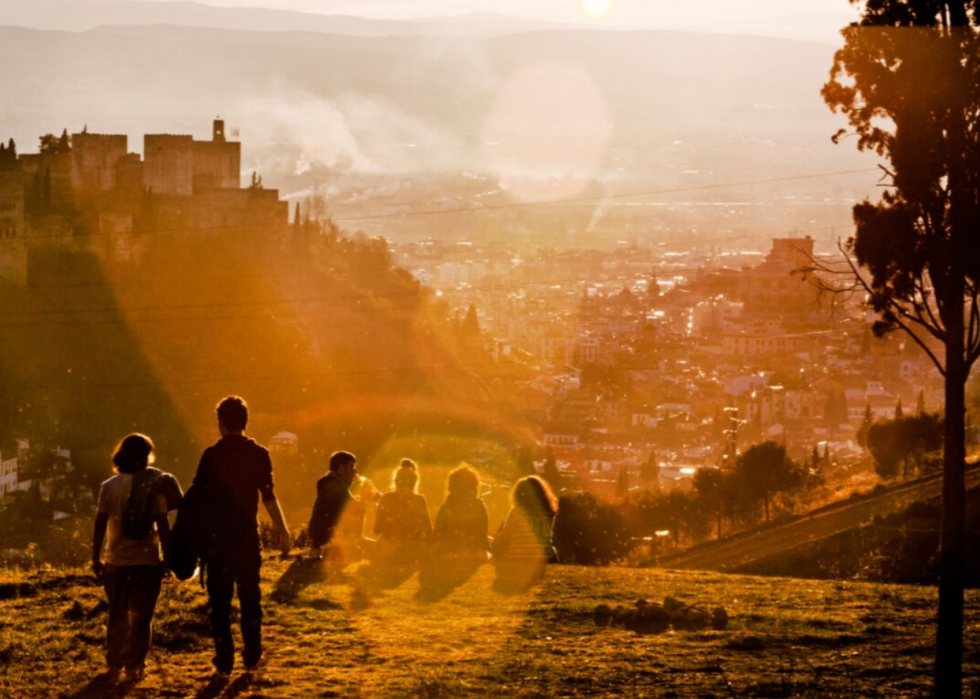 30 / 30
PxHere
Make new friends
If you'd like to find a short-term travel buddy, chatting with fellow travelers while waiting for a bus or sitting around a hotel lounge can help you find a potential dinner or museum companion. Or, if you're looking to spice up your solo travel experience, there's nothing quite like a bit of road romance to make your trip that much better. Besides meeting at bars or other random locales, consider downloading dating apps to meet a fling in a foreign country. Some even offer friend-matching options if you're searching for a spiritual connection. Just take time to learn about dating etiquette where you're traveling to ensure you're not misreading the signs.